Unlucky Elliott rues Rutland puncture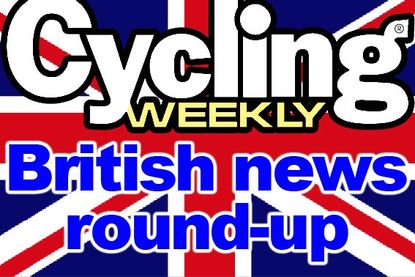 UNLUCKY ELLIOTT RUES RUTLAND PUNCTURE
If there were a prize awarded for most unfortunate rider at Sunday's CiCLE Classic, Malcolm Elliott would have been a frontrunner.
The evergreen British rider punctured 27 miles from the finish at the top of the Somerberg - the "worst place on the course" - and fell out of contention.
"It was a piece of glass or something. I was all over the place, it was basically on rocks," Elliot said.
"Normally I've managed to get to the road and ride it on the rim in the past, but I was still a good kilometre from any tarmac. That was the difference, it was just impossible."
His chances disappeared up the road, a slow change not helping matters. "It was probably well over a minute before I even got going. The race was over for me by then."
Having crossed to the breakaway with three other riders, Elliott had been hoping to repeat his 2007 win. "When I did puncture, I was literally right behind [eventual podium finishers] Yanto Barker and Michael Berling when they were putting a dig in," he lamented.
"I wouldn't say I was feeling great, but it's not a race where you ever float. You're constantly drilling it, you spend most of the race in the high-end of your heart-rate. You've got to ride that way and hope you'll last," he added.
The 48-year-old will be hoping for better luck at the Lincoln GP in two weeks time, which he won - before half of the current Premier Calendar crop were born - in 1983.


Elliott going strong through Stygate before his ill-timed flat



BOOTH TAKES CHESHIRE WOMEN'S CLASSIC
Jess Booth was a narrow winner of the Cheshire Classic Women's Road Race on Sunday, just managing to edge out Paralympic gold-medallist Sarah Storey.
Booth outsprinted Storey at the end of the 80km road race that includes Nicole Cooke and Lizzie Armitstead in its roll call of previous winners.
It was a fine result for Booth, but Storey did not take the news so well.
"Second! Ouch! That really hurt," Storey commented.
"I fell onto the grass for a brief moment of complete exhaustion and felt gutted I'd not completed the job.
"Coming off the leading wheel, it was not at all as I expected, there was no one either side of me and it certainly wasn't as crowded going into the finish as I had envisaged," Storey recalled.
"I had the finish line in sight and was out of the saddle sprinting for the lives of my team mates, when I became aware of someone to my right - a flash of purple. I was gutted the line was just slightly too far from me, and the flash of purple was Jess Booth, who had timed coming round me to perfection."
Results: Cheshire Classic Women's Road Race
1. Jessica Booth Halesowen A&CC
2. Sarah Storey Horizon Fitness Racing Team
3. Anna Fischer MaxGear RT/Champion System
4. Alli Holland Shred Racing
5. Catherine Williamson Rapha/Condor CC


Jess Booth (in purple) sprinting to victory
CHAS MESSENGER ENJOYS STAR-STUDDED FIELD

The Chas Messenger road race on Sunday boasts a top quality field, with UCI team Endura, Rapha-Condor-Sharp, Team Raleigh and Sigma Sport-Specialized all bringing full-strength line-ups.
The former Premier Calendar event is reaping the benefits of falling on the weekend between the CiCLE Classic and the Lincoln.
As a result, the likes of British stars Simon Richardson, Dean Downing, Dan Craven, Jack Bauer and Dan Fleeman are all scheduled to be at the 160km event.
The race is a tribute to the late Chas Messenger. Over five decades in the sport, he was a former Milk Race organizer, senior vice patron of British Cycling, national team manager and Central Region President.
Race headquarters are at Oakley Village Hall, with the elite race starting at 1pm.
CLARKE CLAIMS UNIVERSITY 10 TITLE
Loughborough University student Luke Clarke narrowly claimed the BUCS (British Universities and Colleges Sport) 10 Mile TT Championship on Saturday.
On a slow day, his time of 21.45 edged out Tom Morris (Cambridge University) and Xavier Disley (Birmigham University), who both finished within ten seconds.
Durham student Mathilde Matthijsse took the win in the women's event, clocking 23.12.
Thank you for reading 20 articles this month* Join now for unlimited access
Enjoy your first month for just £1 / $1 / €1
*Read 5 free articles per month without a subscription
Join now for unlimited access
Try first month for just £1 / $1 / €1