Watch the trailer for the Team KGF documentary
Team KGF documentary set to be released in next week or so charting cycling's feel good story of 2017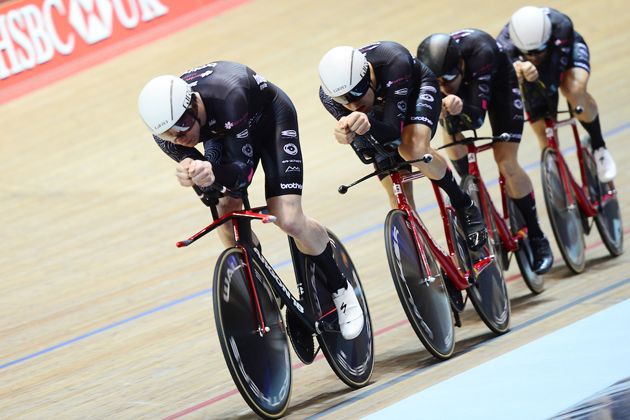 (Image credit: Simon Wilkinson/SWpix.com)
The rise of Team KGF was one of the stories of 2017. The Derby based track team first came to everyone's attention at the national track champs when they beat the British Academy riders, competing as 100% Me to the team pursuit title.
Since then they've won a world cup gold and two of their members, Dan Bigham and Charlie Tanfield gained selection for Great Britain at the world championships in Apeldoorn.
Chris Boardman said their rise to prominence was "wonderful," and admitted that he had been in touch with Bigham discussing technical innovations. "It's put the spirit back in to the event and it's reminiscent of the Graeme Obree era." Boardman said.
"He was the first person to look at the demands of the event rather than the history. You can do all the science and 'think I'm all over this, I'm cutting edge', but you don't realise how constrained by history you are.
"These are the first guys to do that in a long time."
Their story has been captured by Film maker James Poole who followed them throughout the 2017 season.
https://vimeo.com/258388714
While the riders will go off and focus on their own goals during the summer, the team is now looking for financial backing to continue through the 2017 / 2018 season when Katie Archibald's brother Jon will join their ranks. The aim is to ride the full UCI World Cup program