Support your local bike shop this weekend
Bike shops around the country are running special events as part of Local bike Shop Day this Saturday.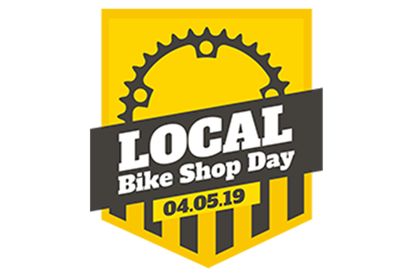 Share pictures on social media with the tag #supportyourlocalbikeshop for a chance to win in our prize draw.
Find your local participating shop here.
The Association of Cycle Traders announce this year's Local Bike Shop Day will take place on the May 4, 2019.
>>> Who won Cycling Weekly's Britain's Best Bike Shop
>>> Watch this space for Britain's Best Bike Shop 2019 - coming soon
Local Bike Shop Day, May 4, 2019
Last year's inaugural event was held in October, with approximately 100 shops taking part. Local Bike Shop Day will be on May 4 this year. The date change comes as result of feedback form the bike industry; May is when the cycling season kicks in properly.
Inspired by the success of Record Store Day, Local Bike Shop Day aims to show customers the benefits of shopping locally.
Local Bike Shop Day celebrates the unique culture of independent bike shops across the UK. They sit at the heart of their communities providing a specialist service like no other, so why should you support your local bike shop?
They have long been the backbone of cycling in the UK, offering a wide choice of products and an immense wealth of knowledge.
Local bike shops will always standout from corporate businesses because they deliver more than just a service, they take you through a journey to finding the right product just for you.
You get the passion, the dedication and the drive when you're in an independent bike shop because the owners and their staff live and breathe bikes and cycling.
Local bike shops are the hub of cycling in your local community with busy workshops, demo bikes, cycle hire, group bike rides, coffee mornings and also cycle specific services such as Ride it away retail finance and cycle to work options.
Whatever experience you have or age you are an independent bike shop will always welcome you, listen to you and provide you with the knowledge and service that you deserve.
So this May 4 you are encouraged to visit your local shop for a day of celebration, take loads of photos, join in on the social media buzz with the hashtag #supportyourlocalbikeshop and share your support for your local bike shop.
Everyone who uses the tag #supportyourlocalbikeshop on May 4 will enter the our lucky dip prize draw ad could win one of the following: Cateye Light Set, Bradley Wiggins Icons, Cycling Weekly Coffee, Paul Smith socks, Birzman floor pump, Lezyne digital drive pump.
If your favourite shop is not yet involved, make them aware!
Visit http://indiebikeshopday.co.uk/ for more information and to find a list of participating retailers, and if you're a retailer - get registered!
#supportyourlocalbikeshop
Thank you for reading 5 articles this month* Join now for unlimited access
Enjoy your first month for just £1 / $1 / €1
*Read 5 free articles per month without a subscription
Join now for unlimited access
Try first month for just £1 / $1 / €1