Take a look inside the Ridley bikes factory, featuring Andre Greipel's gorilla paintjob
We recently took a tour of Ridley's factory in Belgium to see how they design and paint their frames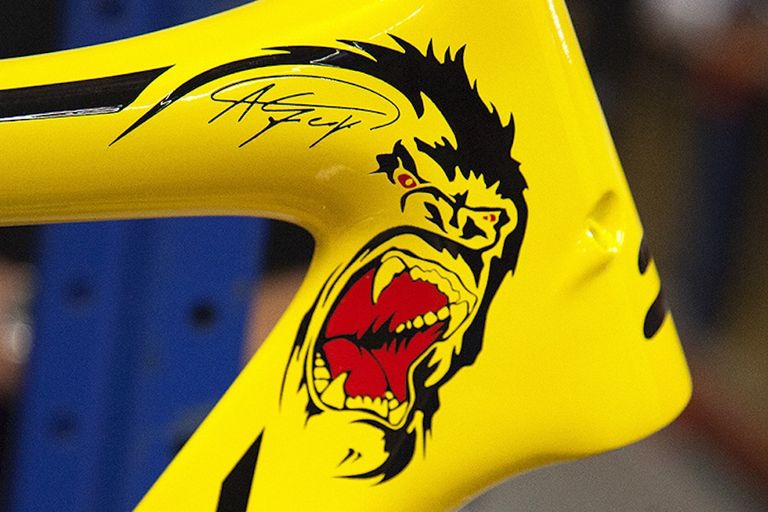 Ridley's Belgian factory paints and finishes its raw carbon frames before assembly into complete bikes. It also designs custom paintwork and logos for its bespoke and professional team bikes.
The shop floor at Ridley's factory with painted frames ready for assembly.
The design for the finished bike and its logos is set out on computer before the logos are laser cut from blank sheets. the wording across the top of the designer's screen suggests a bit of frustration with changing specifications.
Frames are painted up in a clean area, which is kept free from dust.
Then decals are applied by hand to the frame and the forks.
After painting and adding the logos, the frames are rubbed down to make sure that the finish is blemish-free.
>>> New Ridley Fenix SL launched
Finished frames are then assembled into complete bikes, including the bikes used by the Lotto-Soudal professional team.
>>> Inside Lotto-Soudal's service course
All photos by Simon Scarsbrook