Wilkinson smashes 12-hour time trial record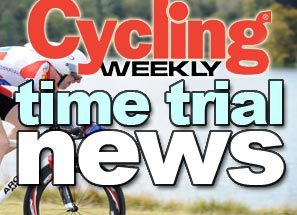 Sixteen years after setting his first competition best for 12 hours, Andy Wilkinson turned the record books inside out with a stunning ride to regain his crown in Norfolk on Sunday.
The 48-year-old Merseysider covered 317.912 miles in a mixture of light winds and heavy rain for CC Breckland's event, based on the A11, to obliterate the mark of 305.51 miles set last year by Jeff Jones.
Wilkinson, who covered 167 miles in the first six hours, averaged 26.48 mph for his ride despite losing some ground when he punctured on the finishing circuit.
The ride puts Wilkinson in line for the British Best All-Rounder title and is the latest in a string of superlative performances down the years. He broke 300 miles for 12 hours the first time in 1996, when he also broke competition record at 50 and 100 miles and won all three national titles, and then improved the 12-hour record to 302.46 in 2009. Last year Wilkinson improved his 24-hour record to 541 miles.
Alex Topham (High Wycombe CC), who also punctured in the closing stages, took second place with 304.902 miles as he narrowly missed Jones's mark, with his clubmate Jonathan Shubert, 293.318, in third.
Related links
Time trial news section