Round the World cyclist breaks record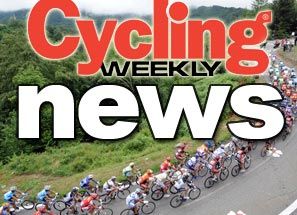 Mike Hall, an engineer from Harrogate in Yorkshire, has broken the Round the World cycling record by almost two weeks after he arrived in Greenwich yesterday following 92 days in the saddle.
Hall, who was also celebrating his 31st birthday, was greeted by around 50 supporters as he crossed the finish line that he last saw on February 18.
"I think I had a lot of the emotions in the last few weeks on the
roads. It was quite difficult and I think it builds up - the stress," the Guardian reported Hall as saying.
"So I kind of released all that in the last few days. Now I just
feel pretty calm. There have been some moments, but I keep the breakdowns on the bike, I don't stop for those."
Hall was competing in the World Cycle Race and aimed to raise money for the Newborns Vietnam charity. His 18,000 mile journey, which took in Europe, India, Australia and the USA, saw him average nearly 200 miles a day as he tried to beat the previous record held of 106 days held by Alan Bate.
Hall had to travel a minimum of 24,900 miles (the circumference of the Earth) of which at least 18,000 had to be by bike. He also had to visit two antipodal points on the Earth's surface. The time taken for off the bike transfers is discounted from the overall total.
Hall, who said the low point of the trip came when he broke his bike on a large pothole in Albania, meticulously planned his journey to travel the minimum distance possible. Despite smashing the record, he believes the trip can be done in under 80 days.
"I would definitely change parts of the route if I did it again," he
said. "I'm not sure I would want to do it again, though."
External links
Thank you for reading 10 articles this month* Join now for unlimited access
Enjoy your first month for just £1 / $1 / €1
*Read 5 free articles per month without a subscription
Join now for unlimited access
Try first month for just £1 / $1 / €1
Richard Abraham is an award-winning writer, based in New Zealand. He has reported from major sporting events including the Tour de France and Olympic Games, and is also a part-time travel guide who has delivered luxury cycle tours and events across Europe. In 2019 he was awarded Writer of the Year at the PPA Awards.