Scott Davies takes Devon win in Junior Road Race Series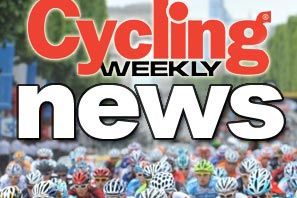 Scott Davies of Liverpool Mercury took an impressive solo victory in the latest round of the British Cycling Junior Road Race series, the Hatherleigh Road Race in Devon.
The Welsh youngster attacked on his own and won by over two minutes ahead of the bunch led by Gabriel Cullaigh (RST Racing Team) in second place and Jake Womersley (Team Sportscover) in third.
In other National Series racing, Beth Hayward (Scott Contessa-Epic) won the Essex Giro Two-Day to boost her tally in the Women's National Road Race Series.
She finished equal sixth in the opening time trial, just 16 seconds adrift, but victory in stage two gave her the lead and she preserved it in the final stage on Sunday when she finished safely in the bunch.
In-form Scott McCrossan (Rock to Roll Cycles) made it two wins in as many weeks when he outsprinted Tom Bustard (Herbalife-Leisure Lakes) to take the Sam Walton Memorial Road Race in Northumberland.
The pair built up a lead of over three minutes over a chase group led in by Alistair Kay (Herbalife-Leisure Lakes) on a hilly course which wasn't helped by the hot weather.
In Derbyshire, Keiran Friend (An Post) claimed his first win of the season in the E/1/2 category race Darley Moore ahead of Hull's Ben Ives (Team Sportscover) and 18-year-old James Newey (Lichfield City CC).
Champion System-Maxgear rider Dillon BBYrne took victory in the Severn Valley Road Race Andy Poole Memorial near Bridgnorth on Sunday, taking the win by just one second ahead of Chris Bartlett (Metaltek-Knights of Old) after the pair had broken clear after five laps.
Recording his third win of the Rockingham Raceway series was Jamie Scott (MG-Maxifuel Pro Cycling) in the Northants CRA handicap.
He outsprinted breakaway rival Genadijs Tilgalis (Peterborough CC) to take the win and team-mate David Palmer came home third.
Martin Reuepp (Iceni Velo) sprinted to his first win of the season in the 2/3/4 Diss CC Summer RR in Suffolk ahead of James Jobber (Neon-Velo) in second and Simon Alexander (Twenty3c) in third.
James Phillips (Severn RC) beat his four breakaway companions to the top of the final climb to win the Cheltenham & County RR ahead of Richard Cleaver (Leisure Lakes Bikes) in second and Wayne Coombs (Winchcombe CC) in third place.
Simon Van Bellen (Aberdeen Wheelers) sprinted past his breakaway companion to win the Patrex Cup incorporating the Aberdeen and District CA Road Race Championships ahead of Brian Widdison (Moray Firth CC) in second and Martin Lonie (Dooleys-Cycles) in third.
Related links
Mike Northey wins Grand Prix of Wales
Thank you for reading 10 articles this month* Join now for unlimited access
Enjoy your first month for just £1 / $1 / €1
*Read 5 free articles per month without a subscription
Join now for unlimited access
Try first month for just £1 / $1 / €1
Snowdon Sports is a long-established independent sports news agency, which supplies editorial to a range of media outlets - such as Cycling Weekly - as well as sports governing bodies. Snowdon Sports often covers results at Cycling Time Trials events in the UK and has long been a source of information and imagery to Cycling Weekly.