Sentencing review in 2014 for dangerous driving offences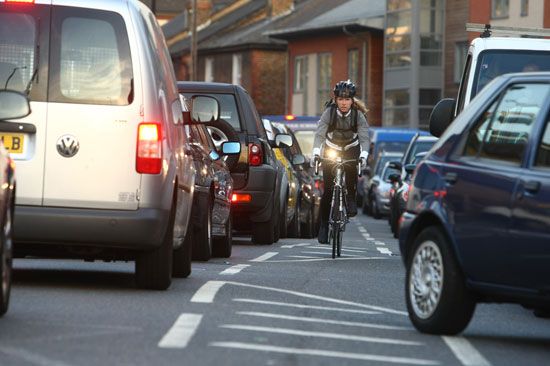 The Department for Transport will launch a review next year into the sentencing of drivers convicted of dangerous or careless driving on British roads.
The review was announce as part of the DfT's response to the 'Get Britain Cycling' report published by the All-Party Parliamentary Cycling Group in April, which outlined numerous recommendations to make cycling safer in Britain and to encourage more people to use their bikes.
"We need everybody to feel properly protected by the criminal justice system when travelling on the road," said British Cycling's policy and legal affairs director Martin Gibbs, who was instrumental in pushing for a review in sentencing.
"The lenient sentence handed out to the driver responsible for the death of our colleague Rob Jefferies was a glaring example of the failure of the system."
Jefferies was killed whilst cycling in Dorset by a 17-year-old driver in May 2011. Lee Cahill admitted causing death by careless driving and was given a 12-month community order and an 18-month driving ban. It was one of many similar cases in recent years.
"We've been asking the government for months for a review of sentencing guidelines so I'm glad to see that confirmed, though it should form part of a comprehensive review of the criminal justice process, which all too often fails people on bikes by not prosecuting or by returning sentences which don't reflect the seriousness of the crime," said Gibbs.
"We have been meeting with Ministry of Justice and the Department for Transport to push for improvements but progress has been slow. This announcement means that positive steps are being taken and is a victory for British Cycling and its members."
British Cycling's call in May last year for a review in sentencing was supported by Cycling Weekly and its readers.
Related links
May 2012: Cycling Weekly and British Cycling urge road law review
Comment: Killer drivers should be sentenced appropriately
No appeal in Jefferies killer driver case
British Cycling calls for sentencing review after Jefferies case
Driver who killed Jefferies given community order
Comment: No justice for Jefferies
Driver in Rob Jefferies fatal collision admits death by careless driving
Rob Jefferies killed in car collision