dhb Long Finger Windproof gloves review
Long finger windproof glove for the cooler seasons.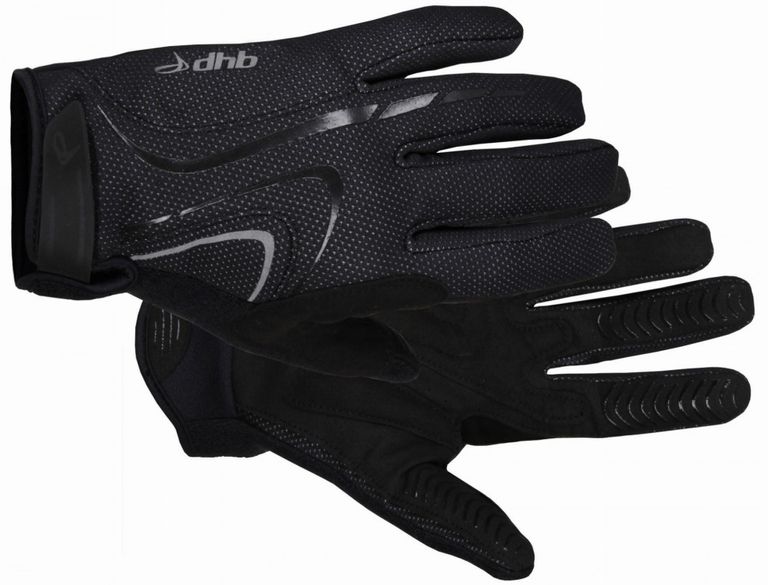 They're not the snuggest gloves we've worn, but at a very attractive £19.99 you're unlikely to better these good looking and generally well thought-out items for your autumn and spring riding.
For
+

Great autumn/spring protection

+

Slim design
Against
-

Cuff could be more generous
Wiggle's inhouse clothing brand certainly can't be accused of being cryptic with the name of these - you guessed it - long finger, windproof gloves. Modern clothing technology means that super-thermal, deep winter gloves are much too warm for anything but the coldest temperatures, and a slim, windproof item like this is more than adequate throughout autumn and even most of December.
>>> The best winter cycling gloves
All the obvious boxes are ticked here: windproof back; a bit of palm padding; absorbent thumb
wipe, and the silicon fore/middle finger detailing that is de rigeur these days. Added to this is
some subtle reflective detailing and a thoughtful cuff-pull tab with silicon detail that does actually help when donning them.
For a glove that is clearly designed to keep out the elements, the Velcro-closing cuff is rather short - not helped by the split which creates a hole at the base of the thumb which, without a generous jacket cuff, the elements are free to blow. This issue aside, they kept the wind out predictably well, and even held the rain at bay too - though we wouldn't fancy a long ride in torrential conditions wearing these.
For more information visit the Wiggle website.