Challenge Pista 320 Tubular review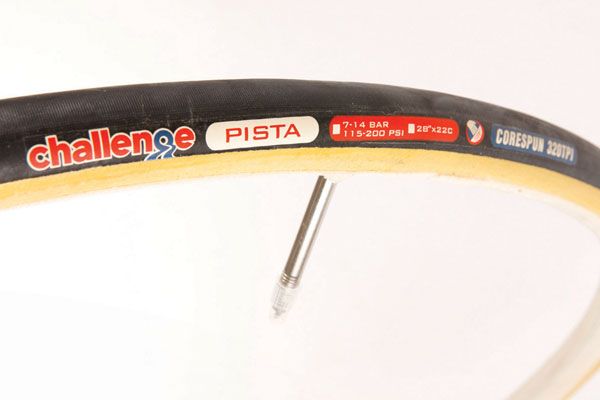 The relatively low weight of the tub (190g) topped with high-pressure ?capabilities (14bar/200psi) ensured ?the ride never felt sluggish. Hard ?acceleration from low speeds was equally impressive and grip was never an issue. Overall, an excellent choice for the track.
Reasons to buy
+

Good Grip

+

Hard wearing

+
Sitting one down from ?the top end of its track range, the Challenge Pista 320 offers a ?mixture of light weight, durability and low ?rolling resistance to give maximum free speed.



We tested these on an outdoor concrete track, rather than silky smooth boards, to put them through a hard, real-world test.
Even on the harsh outdoor surface, we'd no issues with punctures (or tyre wear for that matter), a fact which is helped by Challenge's Puncture Protection Strip (PPS).
What initially struck us about these tubs was how fast they felt compared to similar rivals - including Continental's Sonderklasse II and Vittoria's Pista Evo CS.