Schwalbe Ultremo DD tyre review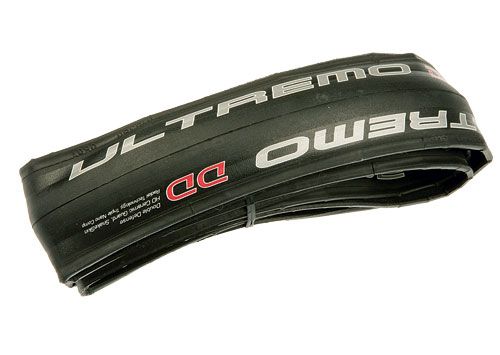 To date, this is the best set of winter tyres I've found in many a year and they stand up well to winter's challenging conditions.
For
+

Offers good puncture resistance

+

No loss of grip
It's rare that I wear a tyre down to the carcass, or even close. Believe it or not, the problem isn't miles, it's cuts. With my usual stamping ground being the lanes of Surrey, there can be little doubt that the problem is flints.
Not much seems able to stand up to the tiny shards of flint that go straight through the rubber and, with a little riding, perforate the carcass with obvious results.
What a surprise, then, to find the Ultremo DD - DD standing for double defence - because it does manage to stand up to said flints. They still get through the relatively soft rubber but get no further, which is great news. Obviously, it's less than desirable to have a perforated tread, but it's a whole lot better than multiple flats and the resultant loss of integrity.
That soft rubber I mentioned offers great grip in the dry, and despite the lack of tread, I've yet to fault it in the wet even when there are leaves on the ground.
Thank you for reading 5 articles this month* Join now for unlimited access
Enjoy your first month for just £1 / $1 / €1
*Read 5 free articles per month without a subscription
Join now for unlimited access
Try first month for just £1 / $1 / €1