Whyte Wessex One
As part of our winter bike special, we take a closer look at the Whyte Wessex One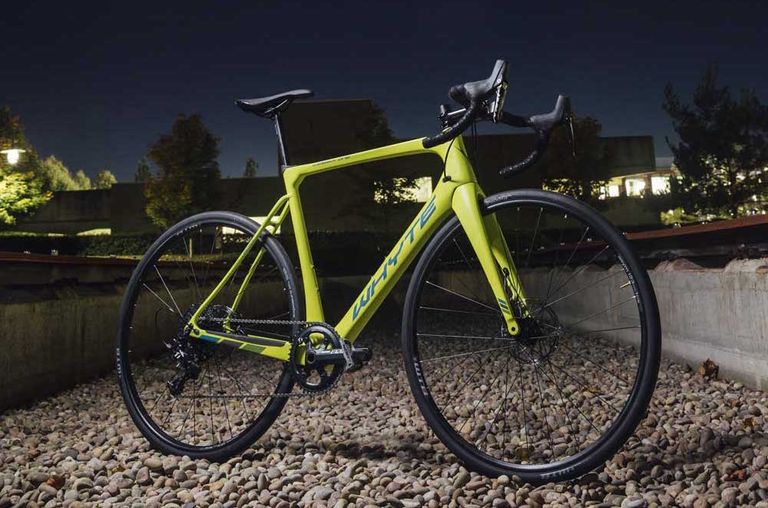 Promtional feature with Whyte
Whyte is a name more associated with mountain bikes than road bikes. But it has transferred its off-road savvy to its new Wessex One carbon road machine as well as its other road bikes.
Equipped with SRAM Apex 1 gearing, the Wessex One's carbon frame is single-ring only. Single-ring road bikes are rare, although the technology is becoming ubiquitous in cyclocross and gravel bikes.
Usually there'll be a two-ring option as well, and the single-ring variant will have the front mech mounts and cable routing blanked off.
But the Wessex One has neither a front mech hanger nor a frame port for another cable. Ian Alexander, Whyte's chief designer, says that he sees this as the way forward for riding in typical UK conditions. Without the need to cater for a pro team, he says that Whyte is free to choose the best spec for most amateur riders.
As with the other Wessex models, you also get fittings for mudguards and wide tyres — in this case WTB Exposure 30mm tubeless-ready tyres on WTB Asym tubeless rims with corrosion-resistant brass nippled stainless steel spokes.
The Wessex One has a 44-tooth chainset on an easy-maintenance threaded bottom bracket, coupled to an ultra-wide range 10-42 cassette.
Alexander points out that the single-ring groupset has just as much range as a conventional double-ring, without the extra weight and complication of a front mech. Although you currently only get 11 gear ratios with single-ring, even with a double-ring set-up you still only have 13 ratios once overlaps between large ring and small rings are taken into account.
Alexander says that Whyte has never made a bike with rim brakes. The Wessex One uses SRAM's hydraulic discs and thru-axle hubs for all-weather stopping.
Price: £2,199
Distributor: www.atb-sales.co.uk
Frame: Single-ring specific carbon
Fork: Straight blade, carbon
Size range: 50–58cm
Weight: 8.77kg
Groupset: SRAM Apex 1
Gear ratios: 44, 10-42
Wheels: WTB Asym i23 rims on double sealed thru-axle hubs
Tyres: WTB Exposure 30mm tubeless-ready
Brakes: SRAM Force 1 hydraulic
Bar: Whyte Road compact
Stem: Whyte alloy
Seatpost: Whyte alloy
Saddle: Whyte Custom Road