How to reach your ideal race weight for cycling
We look at how to make sure you racing at that perfect weight, in partnership with Powerbar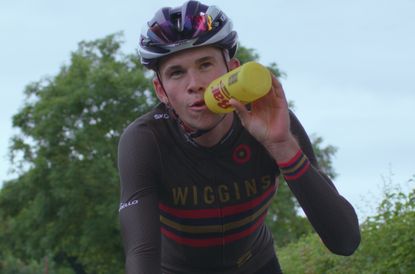 Promotional feature
When out racing form and fitness go hand in hand and a key part of that fitness is getting to your ideal race weight. In partnership with Powerbar, we spoke to Team Wiggins nutritionist, Sam Impey, and team rider, Scott Davies to see what you could learn.
For many riders, weight can be something that isn't given much thought but it is the healthiest and most fulfilling way to improve your performance.
Attaining a healthy race weight can not only lead to an improvement in results but will be more cost effective way than purchasing a lighter, more expensive bike.
Every rider is different so be sure to remember that your race weight is a tailored result taking in many factors.
For riders at professional teams like Team Wiggins, they must acknowledge a season target and recognise their own limitations while working towards an optimal race weight.
These core elements are universally true and are key to any rider who may want to achieve certain results whether that's on the track or on the scales.
On top of maintaining your nutritional input, creating a scheduled training plan that works for you is half the job. Finding the right way to train is different for every rider so don't be afraid to do something that your fellow clubmates aren't.
Impey talks through how you can adjust your body, helping you utilise things like fasted rides as something more than just a way to lose weight.
With the right nutrition and training working together, you'll find your perfect race weight will come easy.
Thank you for reading 10 articles this month* Join now for unlimited access
Enjoy your first month for just £1 / $1 / €1
*Read 5 free articles per month without a subscription
Join now for unlimited access
Try first month for just £1 / $1 / €1