Meet the team - Simon Richardson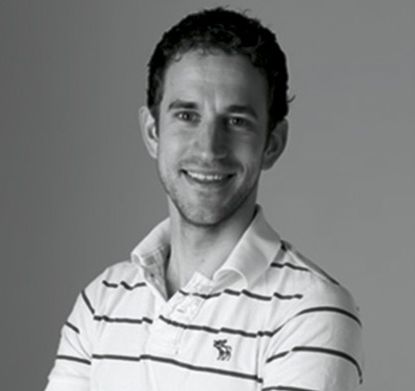 Simon got in to cycling one sunny July evening in 1989. Bored, and putting off his homework, 12 year old Simon flicked through the TV channels to find a bike race being shown on Channel 4.
Instantly he was mesmerised, a few weeks later, at the end of the greatest Tour de France ever run, he was in love with the sport.
Simon began racing in 1996, fitting his training around his sports science degree. Within three years he was a first cat and having a go in Premier Calendar races. He spent the 2000 season living the dream and racing in Belgium for the Kingsnorth International Wheelers.
The next year reality bit and he was temping in the Cycling Weekly offices. Eleven years later he has covered two Olympic Games, multiple Tours and classics and nine world track championships.
Over the years he has raced road, tt, track, cross and mountain bike events with varying degrees of success, and still turns up to the odd race and pins a number on when he's feeling brave.
Simon Richardson on Twitter - @SRichardsonCW
Meet the rest of the team
Nigel Wynn - Web editor
Hugh Gladstone - News editor
Hannah Reynolds - Health & Fitness editor
Mike Hawkins - Tech editor
Rob Hicks - Health & Fitness writer
Andy McGrath - Writer
Nick Bull - Writer
Richard Abraham - Writer
Sophie Smith - Writer
Gregor Brown - Writer
Hannah Bussey - Tech writer
Rebecca Charlton - writer
Thank you for reading 20 articles this month* Join now for unlimited access
Enjoy your first month for just £1 / $1 / €1
*Read 5 free articles per month without a subscription
Join now for unlimited access
Try first month for just £1 / $1 / €1