Armstrong investigation arrives in Europe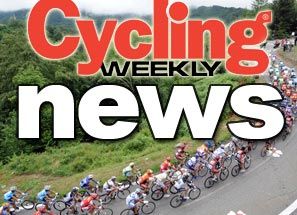 US federal prosecutors are in France to obtain more evidence for their doping investigation linked to seven-time Tour de France winner, Lance Armstrong. Yesterday, they met with representatives from France, Spain and Italy at the international police headquarters, Interpol in Lyon.
The investigation intensified in April when Armstrong's former team-mate, Floyd Landis alleged widespread doping use in the team. In the US, some of Armstrong's former team-mates have testified in front of a grand jury. Armstrong's long-time sponsors, Nike, Oakley and Trek, have also supplied information.
Food and Drug Administration criminal investigator Jeff Novitzky leads the investigation. His focus turned international on October 22 when he subpoenaed Armstrong's team-mate, Ukrainian Yaroslav Popovych.
Popovych rode on team Discovery Channel and helped Armstrong win his seventh consecutive Tour de France in July 2005. Armstrong asked Popovych to return to his side when he came back from retirement, first at team Astana last year and at team RadioShack this year.
He lives in Italy, but was subpoenaed when he was in Austin, Texas, for Armstrong's Livestrong Challenge ride. He stayed in the US and testified on November 3 for 90 minutes.
Italian police raided Popovych's home in Tuscany once he returned home one week ago on November 11. They seized mobile telephones and a computer, evidence they handed over to Novitzky yesterday in Lyon, according to Italian paper La Gazzetta dello Sport.
Novitzky travelled to Europe with Assistant US attorney Doug Miller and US Anti-Doping Agency CEO Travis Tygart. They met with the French anti-doping agency (AFLD) on Tuesday, according to the Associated Press. Their goal was to review evidence, including six of Armstrong's urine samples from the 1999 Tour de France that showed traces of blood booster EPO and the discovery of banned medical equipment in a trash container during the last year's Tour de France.
In addition to the Italians and French, yesterday the Americans also met with representatives from Spain's Guardia Civil. The Spaniards are ready to send a strong signal after its largely unsuccessful Operación Puerto investigation. They are focused on two fronts for Novitzky: Armstrong's former apartment in Girona, where Landis alleged blood was stored in a refrigerator, and Tenerife, the island where Armstrong trained.
Armstrong, 39, denies Landis' allegations and that he used performance-enhancing drugs during his career. He completed his comeback to cycling this July at the Tour de France and announced last month that his last race outside of the US at the Tour Down Under in Adelaide, Australia, in January.
Related links
Armstrong's team mate Popovych testifies he did not witness doping
Armstrong's team-mate Popovych summonsed in doping investigation
Landis unlikely to stand trial for hacking says manager
Landis admits he doped and implicates others
Subscribe to Cycling Weekly: The perfect Christmas gift>>
Thank you for reading 20 articles this month* Join now for unlimited access
Enjoy your first month for just £1 / $1 / €1
*Read 5 free articles per month without a subscription
Join now for unlimited access
Try first month for just £1 / $1 / €1