Californian consumers seek compensation for Lance Armstrong autobiography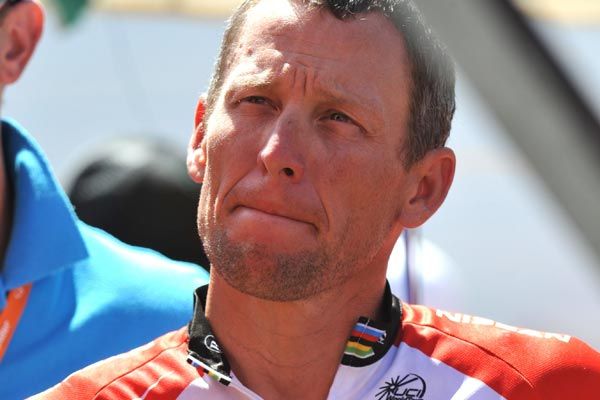 A group of disgruntled Californians have become the latest former Lance Armstrong fanatics to take legal action against him; this time for lying to them in his autobiography.
As Bloomberg Businessweek reports, Armstrong's 2001 autobiography It's Not About the Bike: My Journey Back to Life, published by Penguin Group, is at the centre of a law suit in which the plantiffs are seeking $5 million in compensation from both Armstrong himself and the publisher. They are also seeking compensation from publishers Random House, who put out the 2003 follow up Every Second Counts.
Since his confessions of doping in January 2013, Armstrong has been at the centre of numerous suits, from former sponsors to the US government, all of whom invested significant amounts of money in the Texan. And while those suits accuse Armstrong of defrauding both the sponsors and the public, this group of Californians are claiming they were victims of fraud after Armstrong denied doping in the book.
As reported in the The National Law Journal, the plaintiffs' lawyer is claiming that the publishers themselves are also responsible, alleging at some point in the publishing process that "they knew or should have known that the books were lies."
While Armstrong has remained decidedly quiet on the subject, his lawyer has slammed the proceedings, denying any wrongdoing on the behalf of Armstrong and the publishers. "The few paragraphs where Lance denies using performance-enhancing drugs don't turn books about his entire life into works of fiction," he said.
The publishers have moved to have the case dismissed, yet a hearing has been scheduled for August in front of a federal judge in Sacramento, California.
Richard began working with Cycling Weekly in 2013 alongside the then web editor, Nigel Wynn. Taking over as digital editor or Cycling Weekly and mbr in 2014, Richard coordinates site content and strategy with the team.