CiCLE Classic winner Berling joins Cycle Premier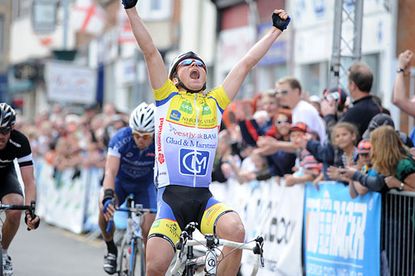 2010 Rutland-Melton CiCLE Classic winner Michael Berling will ride for the Midlands-based Cycle Premier team next season.
Best known for his win over the rough roads of Rutland, 29 year old Berling is also a former Danish Cup champion in his homeland.
As well as having another shot at the CiCLE Classic, where he was runner-up in 2009, Berling will be well-suited to gritty Premier Calendar races like the Maldon Dengie Tour and Tour DoonHame.
Cycle Premier manager Rod Freeman said: "We are delighted to welcome Michael to the team and really excited about the strength he adds. There will be two or three more foreign riders to announce over the next few weeks, 2012 is starting to shape up well."
Cycle Premier-Metaltek finished sixth in the Tour Series this season. Jason White also finished the year ranked number one in the British Cycling elite road and track rankings.
However, the Leicestershire-based squad has a very different appearance in 2012, with the majority of its riders - including big hitters White, Dale Appleby and Tony Gibb - joining new outfit Metaltek-Scott.
Cycle Premier squad for 2012 so far

Michael Berling
Tom Black
Declan Byrne
Jamie Caldwell
Russell Falder
Richard Hepworth
Jake Martin
George Moore
Jon Mozley
Chris Pritchard


Related linksBerling wins 2010 Rutland-Melton CiCLE Classic
Thank you for reading 20 articles this month* Join now for unlimited access
Enjoy your first month for just £1 / $1 / €1
*Read 5 free articles per month without a subscription
Join now for unlimited access
Try first month for just £1 / $1 / €1