CyclePoint increase bike storage capacity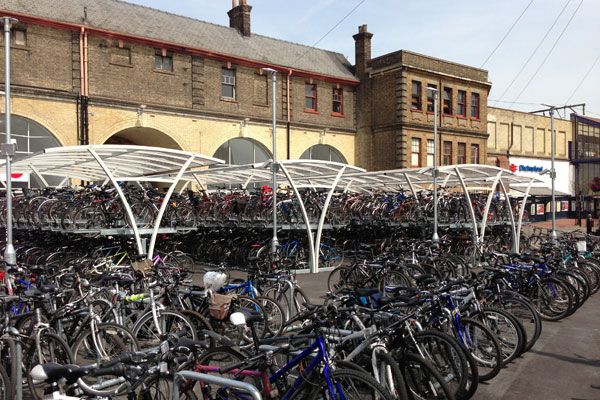 Falco the provider of a range of cycle parking products and street furniture have this week helped launch a new £680k 'CyclePoint' at Chelmsford train station.
The new 991 capacity CyclePoint was officially opened this week by Simon Burns MP, Minister of State for Transport, following the success of the cycle parking facility in Leeds.
Bike storage: a buyer's guide to at home solutions
The 40 per cent increase in available parking spaces seemed to be in need as from day one the Falco designed cycle parking units built in conjunction with the team at Spence have been packed full of bikes. A mix of storage solutions has been provided with the two-tier rack proving most popular along side canopy covered single or double spaces, offering something for all cyclist.
Whilst this facility has just been launched train operator Great Anglia as well as the local Council are looking to increase capacity already.
For more information about CyclePoint at Chelmsford contact: 01538 380080 - www.falco.co.uk
The official opening of the new CyclePoint
Read Cycling Weekly magazine on the day of release where ever you are in the world International digital edition, UK digital edition. And if you like us, rate us!