Investigation called for into fourth cat. crashes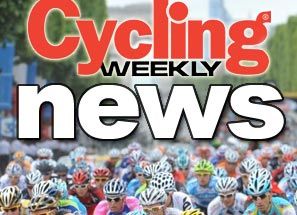 Central Region, who accuse British Cycling of dismissing their request for an investigation into why fourth category riders are crashing in road races, will put the matter before National Council in Manchester this Saturday (November 13).
Their proposal, item 19, and last on the agenda, calls on the Road Commission to investigate the matter.
One crash every week - that's the average number of stack-ups this year among lower category riders at Central Region's Hillingdon circuit in West London, according to Stuart Benstead, vice-chairman of Central, and a Regional National Councillor.
So what's the problem? The problem, says Benstead - who has decades of experience promoting - is that new cyclists with no club run experience, but very fit from triathlon, are winning first time out in a fourth category race and going straight up to third where their lack of bike-handling ability becomes apparent.
"In their next race, a 1, 2, 3 category, they are up against the likes of Tony Gibb in a 60-up field and they're not used to getting shoved about. No experience of riding shoulder to shoulder."
"We get 25 to 30 in our fourth cat races. They might do one or a few more, to try them out. There's a big turnover. And that's great."
What does Benstead think can be done about it?
"BC rules allow 10 points for a win in a fourth category race, which allows promotion to third cat.
"We need it to be harder to go up to third cat, say 40 points to do so, so they get more experience riding as fourth cat."
Benstead's concerns are shared by the South East Region, whose Glyn Durrant reported the problem to BC four years ago. But Benstead says BC's Manchester hierarchy won't sit down and talk. They want stats first.
"It's one crash a week at Hillingdon - sometimes involving as many as six riders. OK, of course there will be crashes in bike races. But several years ago, there wasn't anything like this number.
"At one such crash several officials were involved in helping the first aiders patch people up. OK, they were walking wounded. The riders weren't blaming anyone but themselves. 'We're crap bike riders, aren't we?'
"It's becoming a health and safety issue which will have to be to addressed, especially if BC gets its 100,000 members!
"We see people week in and week out going off to hospital. And because these days you're not supposed to move people lying injured on the ground, it could mean stopping the event - every week!
"The refusal to discuss this is the most frustrating thing."
"There is a need to recognise this is a new aspect of the sport and it needs to be addressed."
New faces seeking a place on the Board
There are three new nominations for the Board, Keith Butler for the South East Region, Dr George Gilbert for Eastern Region and Kay Janette Ball for Central Region.
If elected, Butler, the mastermind behind the hugely successful Surrey Road Race League, would like to provide his ideas for solving the policing problem effecting many road races.
Gilbert, if elected, wants to seize on the opportunities provided by the coming of the 2012 Games and plan for the expansion of the grass roots infrastructure.
Ball, if elected, will promote cycling as an all-inclusive sport, with her "specific passion" to bring more women into cycling at all levels within British Cycling.
Thank you for reading 10 articles this month* Join now for unlimited access
Enjoy your first month for just £1 / $1 / €1
*Read 5 free articles per month without a subscription
Join now for unlimited access
Try first month for just £1 / $1 / €1
Keith Bingham joined the Cycling Weekly team in the summer of 1971, and retired in 2011. During his time, he covered numerous Tours de France, Milk Races and everything in-between. He was well known for his long-running 'Bikewatch' column, and played a pivotal role in fighting for the future of once at-threat cycling venues such as Hog Hill and Herne Hill Velodrome.