20-year-old rider Mathieu Riebel killed in head-on collision with ambulance during race
Promising young rider was reportedly travelling at 80kmh at time of crash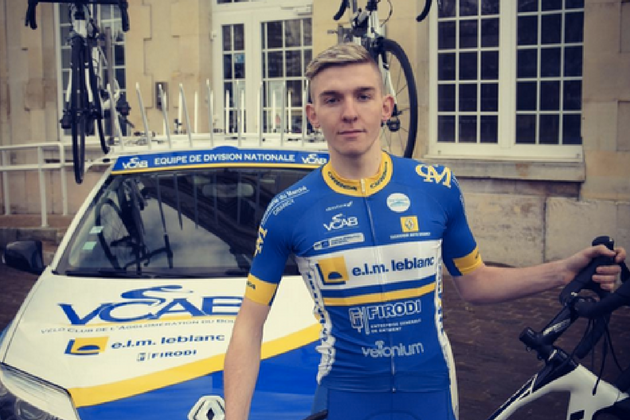 (Image credit: Instagram)
A promising young French rider has died after a high-speed collision with an ambulance during a race in the French overseas territory of New Caledonia.
20-year-old Mathieu Riebel died while descending the Col de la Pirogue on stage nine of the Tour Air France de Nouvelle-Caledonie, reportedly crashing into an oncoming ambulance while trying to regain contact with the peloton alongside Shell Pacific team leader Erwan Brenterch.
Brenterch, who also suffered a broken leg in the crash, had suffered a mechanical problem, and the two riders were apparently descending at around 80kmh when the crash occurred.
Gérard Salaun, president of the regional cycling committee of New Caledonia, told L'Equipe that the two riders had crashed into an ambulance travelling in the opposite direction, with traffic along the route of the race being stopped as the riders passed by rather than the roads being completely closed.
The stage was immediately cancelled as a result of the tragic crash, with the final stage on Saturday being run as a procession over half distance, with the female peloton of the concurrently-run Au Tour d'Elles joining the male riders in memory of Riebel.
A promising track cyclist, as a Riebel had been junior national champion in the madison in 2014, and had enjoyed a steady stream of results on the road in the last few years that had seen him recruited to a top-level French amateur team for the 2018 season.