CHAMPION LINE-UP FOR FRIDAY NIGHT'S ROLLAPALUZA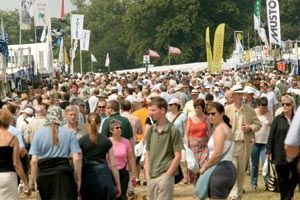 If you think only Olympians go really fast, Friday evening?s thrash in the Rollapaluza XI ?Kingspin? in the posh Kingpin Suite at Bloomsbury Bowling Lanes in London?s West End will change your mind.
For taking part on the four-up roller rig fest is 2012 Olympian prospect Peter Mitchell, the World Junior Team Sprint Champion, Lee Povey, European Masters Sprint Champion, Dave le Grys, World Masters sprint champion and British landspeed record holder at 110mph on a bike.
Le Grys, who holds the British Roller Record speed record ? an unbelievable 126mph! will be up against former speed record holder Simon Jackson, a regular winner of Rollapaluza events.
Others determined to impress will be London?s ?fastest? couriers, who go by the affectionate names of Seb Bycaboy and Charlie Chopper. But the men may not have it all their own way if Dutch courier champion Joelle Rambach is on form. She is European Coureur roller-racing champion and faster than most.
With a £2000 prize list, it?s the richest roller race ever, claim the organisers, Rollapaluza with support from Condor Cycles, Selle San Marco (Madison) and Swrve Clothing.
Racing kicks off at 7pm and goes on through to 1pm. MC is ??the legendary? Stevie, DJs include the Dazzler - Mr Eclectic and The Living Graham Bond. Over 18s only. Tickets, £7.50.
Rollapaluza XI "Kingspin" will be the first competition outing of Rollapaluza's recently refurbished four-up racing rig, which means more intense competition and genuine team racing in the "tag team" (Madison) event. It's going to be a great night for competitors and spectators, says Rollapaluza?s Paul Churchill.
Thank you for reading 20 articles this month* Join now for unlimited access
Enjoy your first month for just £1 / $1 / €1
*Read 5 free articles per month without a subscription
Join now for unlimited access
Try first month for just £1 / $1 / €1