Cycle d'Oc: It's not just about the bike
Fantastic riding and food at the Cycle d'Oc guesthouse in Languedoc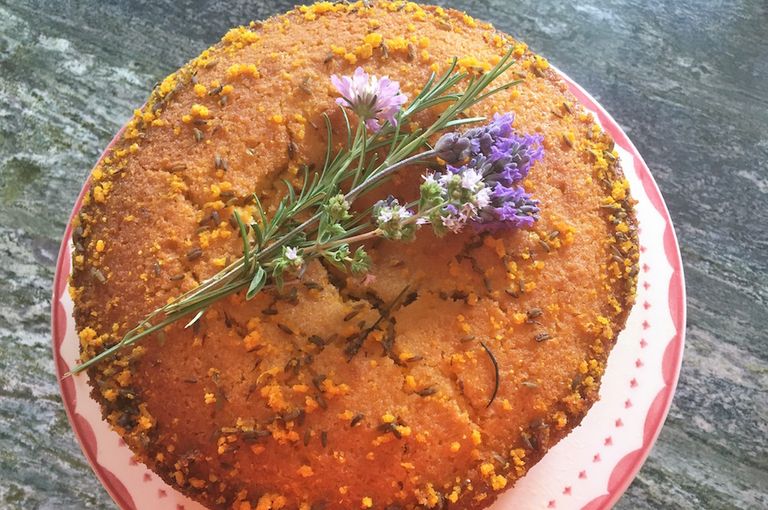 Promotional feature with Cycle d'Oc
"The food is simply fantastic."
This is not what I expected to hear about Cycle d'Oc cyclists' guesthouse when I interviewed Andy Selin about his cycling experience last summer in Languedoc (now called Occitanie).
A bright, 50-something, self-made executive from Canada, Andy has long been coming to the Languedoc/Occitanie region as a roadie cycle tourist. He continued with his praise also for the owner of Cycle d'Oc: "Not only is Gillian a brilliant cyclist, who has fantastic local cycling knowledge, but she is also #effingoodcook!
"As cycling tourists, my group really got the best of all worlds - routes to suit our daily requirements based on the weather, hilly, flat, distance, and we were given cyclist-tailored meals to nourish us and help with recovery."
Cycle d'Oc guesthouse started as an idea by Gillian to combine her two biggest passions, yes, cycling and cooking. It opened its doors for business in the summer of 2017, based at her beautifully appointed farmhouse in Occitanie (hence "Cycle d'Oc"), France's largest wine growing region. Gillian moved here from Seattle in 2008, via the UK, but originally hails from Zimbabwe and South Africa.
Her cycling pedigree includes twice qualifying and competing for South Africa at the World Amateur Road Cycling Championships in 2016 and 2017, a Ladies Team gold medal at the famous Cape Town Cycle Tour in 2000, Languedoc Roussillon Time Trial champion 2017, and many other podium finishes here in the Occitanie. Simply put, she understands cycling!
She lives just north of the Pyrenees in Tour de France country and her guests travel (on bike of course) to watch the tour come through; Gillian goes to watch every year; twice in Narbonne, twice in Beziers and this year, for the second time, in Carcassonne. On July 22, the Tour's stage passed over the Pic de Nore, one of her favourite climbs, and that was her personal vantage point.
Le Réganil, her home, is a stone farmhouse surrounded by luscious vineyards that produce the local Minervois wines. Her nearest neighbour is over half a mile away as the crow flies - nicely secluded is a good description, but it's also very accessible by good roads. With large grounds and a hotel-sized swimming pool, Le Réganil is a calm and quiet place to relax after your day's ride. There are three large, comfortable double bedrooms and one twin bedroom, all with full en-suite bathroom facilities.
Gillian is a generous host offering a package that includes road bike hire (if required), a welcoming dinner, daily continental breakfasts, two guided rides during your week's stay and a daily supply of so-called "padkos" (Afrikaans for road food). She is always available to give advice on the best and safest routes as well as sites and restaurants to visit. She even knows where the water stops are to refill your bottles!
There is an Honesty Bar in the house, with a plethora of very reasonably-priced local wines that will please all palates and will save you the hassle of trying to figure out which are the good local wines on the shop shelves. Gillian cooks evening meals on request for an extra €25 per person for two courses.
Andy and his group enjoyed the welcoming meal so much "we asked if Gillian could cook for us every night last year! We've already booked all our evening meals with her for our group's return visit in September 2018."
Cycle d'Oc guesthouse is perfect for groups of four or five individuals (not sharing), or three or four couples to stay and cycle together. Andy said: "In September we are returning as three couples. We plan to ride different routes everyday, eat lunch at great restaurants en route, read and relax by the pool, swim, and probably also visit the villages' weekly fresh-produce street markets. In the evenings, we will enjoy apéros on the leafy shaded patio, followed by Al Fresco meals à la Gillian. It's a perfect cycling holiday experience."
Jokingly he added "We are coming for Gillian's cooking first, and cycling second!"