DANILO DI LUCA CLEARED OF DOPING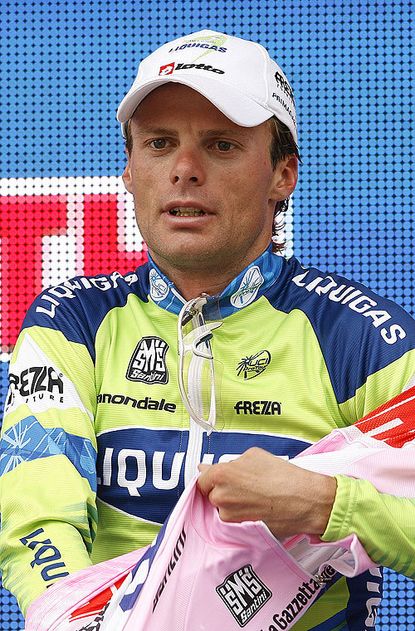 2007 Giro d?Italia winner Danilo Di Luca has been cleared of doping in a decisive disciplinary hearing in Rome.
Di Luca was accused of injecting plasma via an intravenous drip to dilute and hide his hormone values. The Italian anti-doping investigators based their accusations on the difference identified between a standard urine test carried out after Di Luca won the stage at Monte Zoncolan and a surprise urine test carried out by the Italian Olympic Committee at 8:50 pm that night. The second test had a unusually low hormone profile - described as like a young child's, compared to the first test carried out just a few hours before.
Di Luca and his legal team of experts always claimed he had a very low value in the second sample because he had drunk 1.5 litres of water after the stage. He also claimed that he would not have had time to use an illegal drip between finishing the stage and reaching his hotel.
The Italian Olympic Committee judge responsible for disciplinary proceeding called on three independent experts to study the evidence of both the anti-doping investigators and Di Luca?s consultants.
After a further debate on Wednesday morning and two and half hours to study the case, the judge announced a sentence of not guilty because ?a sufficient level of probable guilt as required by article 3.1 of the WADA anti-doping code had not been reached.?
Di Luca had been facing a two-year ban but is now clear to ride the Giro d?Italia for the LPR team. The Italian anti-doping investigators could try and stop his return by appealing to the Court of Arbitration for Sport (CAS), but the CAS hearing would probably not be held before the start of the Giro d'Italia on May 10.
Thank you for reading 20 articles this month* Join now for unlimited access
Enjoy your first month for just £1 / $1 / €1
*Read 5 free articles per month without a subscription
Join now for unlimited access
Try first month for just £1 / $1 / €1