Dopers urged to come forward to help shape cycling's future
Cycling Independent Reform Commission says it will offer reduced suspensions to anyone that can co-operate in its mission to clean up cycling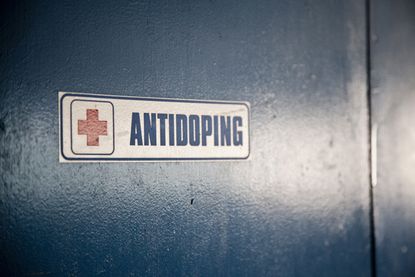 The Cycling Independent Reform Commission (CIRC) asked today for people to testify on the sport's past. It wishes to learn from the rocky period spanning from the Festina Affair in 1998 to the recent Lance Armstrong scandal and to make recommendations. It said it will offer reduced suspensions for those who cooperate.
"The primary purpose of our investigation is not to punish doping offenders but to learn from the past so we can help ensure a better future for cycling," said Dick Marty, Chairman of the commission. "We will treat all witnesses fairly and so I urge anyone in the cycling community with information that can help our investigation to come forward."
New cycling president, Brian Cookson helped establish the commission after he took office in September.
"The Cycling Independent Reform Commission will not only help us learn from the past, but will also play an important role in shaping our future processes and practices," Cookson said. "I committed to this process before I was elected in September 2013 and I'm pleased to see the CIRC fully operational only a few months later. It is essential that the commission is left to get on with its investigation on a completely independent basis and I have ensured that all the structures are in place to allow this to happen."
The commission also listed several terms and references that it is operating under, including its investigation period and options for reduced sentences. It said it will operate independent of cycling's governing body, the Union Cycliste Internationale (UCI).
The press release read: "The final objective of the investigation shall be the production of a comprehensive report illustrating the causes of, and responsibility for, the doping practices that took place within the relevant period and to make targeted recommendations to the whole cycling family."
Cookson said earlier that he wants the commission to finish its work by the end of the year.
Three members of new independent commission appointed by UCI will 'investigate the problems cycling has faced in recent years'
Thank you for reading 20 articles this month* Join now for unlimited access
Enjoy your first month for just £1 / $1 / €1
*Read 5 free articles per month without a subscription
Join now for unlimited access
Try first month for just £1 / $1 / €1