FAHEY ELECTED NEW WADA PRESIDENT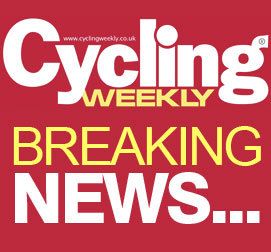 Former Australian Finance Minister and ex-Minister of South Wales John Fahey was finally elected to the post of WADA president on Saturday, ending a bitter power struggle that has dominated this week?s Anti-Doping Congress in Madrid.
Fahey was voted in with just four absentions - all from European countries - after another potential last-minute candidate for the post, Guy Drut, pulled out and left Madrid even before voting had started. Fahey will now be WADA president for at least the next three years.
Drut - a former French Minister for Sport - said afterwards that he had been asked to run for president as a way of helping WADA get out of a crisis. ?Fahey?s candidature is not unanimously supported.? he told reporters.
Quietly spoken and as yet unwilling to give any interviews, Fahey is probably best-known in the UK for an incident back in the mid 1990s when he threw himself in front of a mentally disturbed individual firing blanks at a member of the Royal Family.
But it is unlikely Fahey will stay out of the limelight for much longer: as of January 1st 2008 the Australian - who apparently has no plans of moving from his current residence in Sydney to the WADA capital in Montreal - will be running one of the toughest operations in sport.
Nor has Fahey?s election been free from controversy. Drut?s proposed candidature - which outgoing president Dick Pound refused to allow, saying it was outside the deadline - came from European countries which were disgruntled that they make payments of nearly 50 percent of WADA?s budget but the WADA presidency is not from their country.
CODE APPROVED
Barring one proposal that banned athletes could not train with their teams the remainder of the changes and revisions to the Ethics Code were all approved.
Sanctions for doping will now more flexible, running from a simple warning for a first-time offence to a maximum of four years. - double the current maximum. Banned drugs will be split into two lists to facilitate this process.
Financial sanctions can now be added to a ban, although they will never replace bans.
Athletes can be suspended provisionally after a positive ?A? test, but a maximum time lapse between an ?A? and a ?B? test will be introduced to ensure the process is speeded up. This would mean, say, that Spaniard Iban Mayo?s ongoing wait for a ?B? test from a positive ?A? result this July could not happen.
Most importantly for cycling, the new code says that a rider can be judged to have committed an anti-doping offence if he or she has irregularities in their biological passport - a measure which will be introduced for all ProTour riders on January 1st 2008.
RELATED LINKS
Pound says only one candidate for next WADA Presidency
Thank you for reading 20 articles this month* Join now for unlimited access
Enjoy your first month for just £1 / $1 / €1
*Read 5 free articles per month without a subscription
Join now for unlimited access
Try first month for just £1 / $1 / €1