Gruelling 2010 Rás route unveiled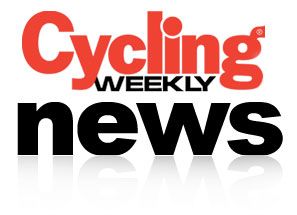 2010 FBD INSURANCE RAS ROUTE ANNOUNCED
The route for the 2010 FBD Insurance Rás has been unveiled, and it promises to be one of the most difficult in the race's 58-year history.
"I think that this year's [edition] is going to be the toughest in quite a while. It is going to be a good all rounder who will win," commented race director Dermot Dignam, who is himself stepping down after 31 years in charge of the Irish institution.
"The route gets progressively harder as the days pass, with the first two stages suited to bunch sprints, the following ones likely to see breakaway groups stay clear, and then the climbers coming increasingly to the fore," Dignam added.
"It means that the final outcome should be in question right up until the end of the race, prolonging the suspense and making for a superb contest."
The Rás starts on Sunday May 23, with a predominantly flat stage between Dunboyne to Dundalk. The first significant test for the potential contenders should come on the race's third, and longest stage, which covers 171 kilometres between between Carrick on Shannon and Ougertard.
The second half of the race should turn affairs into an increasingly gruelling battle of attrition. Fireworks are expected on the fifth stage, which finishes at the summit of leg-breaking Seskin Hill, one of Sean Kelly's favourite training climbs.
The following days' hill-packed stages around Gorey are likely to test the Rás riders' resolve and reserves even further, as they include the protracted ascents of Wicklow Gap and Corabutt Gap.
The eight-day race goes on to finish on a circuit in Skerries, as has been customary in recent editions, on May 30.
Several UCI-ratified international and British teams, including Rapha Condor and Sigma Sport - who can boast defending champion Simon Richardson - are expected to cross the Irish Sea to take on the best of the home talent.
FBD INSURANCE RAS 2010
Stage 1, Sunday May 23, Dunboyne-Dundalk, 149km
Stage 2, Monday May 24, Dundalk-Carrick on Shannon, 155km
Stage 3, Tuesday May 25, Carrick on Shannon-Oughtergard, 171km
Stage 4, Wednesday May 26, Oughtergard-Tipperary, 169km
Stage 5, Thursday May 27, Tipperary-Seskin Hill (Carrick on Suir), 157km
Stage 6, Friday May 28, Carrick on Suir-Gorey, 127km
Stage 7, Saturday May 29, Gorey-Kilcullen, 151km
Stage 8, Sunday May 30, Kilcullen-Skerries, 140km
Related links

FBD Insurance Ras website

Simon Richardson wins 2009 Rás

RIDE WITH HUNT, LLOYD AND BARKER THIS SATURDAY

As part of their new three-up coaching venture, Training Pro Cycle Coaching, Cervelo Test Team professionals Jeremy Hunt and Daniel Lloyd and Pendragon man Yanto Barker are having an informal ride in Richmond Park this Saturday.
"The ride is basically a chance to introduce ourselves and answer any questions about the Etape, or anything."
"Between the three of us, there's almost a million miles of
training!" Barker laughed. "We can rival anybody in terms of the service we provide."
They are meeting at Roehampton Gate cafe at 9am sharp on Saturday.
A few laps of the park are planned before an optional, faster-paced ride in the Surrey Hills.
Visit www.training-pro.co.uk for more details of their new company.


CHAMPION SYSTEM FOR WELSH NATIONAL CHAMPION

New Endura rider Rob Partridge can count on a dapper Welsh champion's jersey, as custom cycle wear company Champion System have teamed up with Welsh Cycling to provide sponsorship.
The new design for Partridge's national champ's jersey


Welsh Cycling events and communications officer Michael Heaven commented, "We are really pleased that Champion System has offered to support the Welsh champion's jersey in such a big way."
"Wearing the jersey is classed as a great honour and it will give a greater incentive to the riders - especially the younger ones - to succeed and gain recognition when presented with the jersey."
Coincidentally, the Scottish squad, which kicks off its season among esteemed company at the Tour of the Med in two weeks time, also have another national champion on their books: Ross Creber.
WELSH TALENT ON RIGHT TRACK AT ICEBREAKER OMINIUM SERIES
The first round of the Welsh Cycling Icebreaker Omnium Series, in conjunction with Newport Velo, took place at Newport Velodrome on Saturday, attracting a field of over 100 young riders from all over the country.
Talent Team member Robbie Westwood (Cwmcarn Paragon) demonstrated his quality, winning all three events - the scratch race, points race and keirin - on offer to lead the Youth A boys overall.
Max Nethell and Emily Haycox followed suit with clean sweeps in the boys' and girls' Youth B categories.
Organiser Michael Heaven said, "Today was a great way to kick the series off. It is great to see so many riders enjoying their racing and putting on a good show for the spectators. I am excited at the prospect of even more riders coming to the second and third rounds."
Round two takes place on February 20; to enter or for more details, visit www.welshcycling.co.uk
WHEELIE GOOD RIDE
Aaron Stannage from Barnsley may have set a new Guinness World Record for pulling a wheelie this week. The 14-year old, whose father is a stuntman, covered eight miles during his 90 laps of a track in Leeds, pedalling for over an hour on his back wheel.
Guinness World Record officials will report back in a few weeks as to whether a brand new record has been set - Aaron's was the first attempt at the wheelie world record.
Afterwards, he said: "I nearly lost it a couple of times but I just put it behind me and carried on."
Thank you for reading 20 articles this month* Join now for unlimited access
Enjoy your first month for just £1 / $1 / €1
*Read 5 free articles per month without a subscription
Join now for unlimited access
Try first month for just £1 / $1 / €1