Inquest hears how cyclist died after trying to beat lorry across junction
A coroner records a verdict of death by road traffic accident after Lorraine Rowson was dragged under the left-turning HGV last August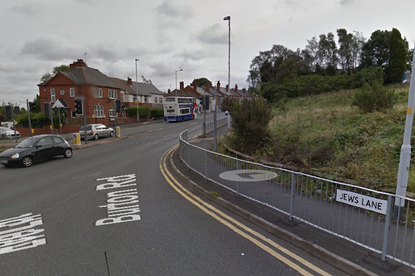 An inquest in the West Midlands has heard how a 51-year-old mother of one was killed when she was dragged under an HGV as she tried to beat it across a junction.
Care worker Lorraine Rowson suffered multiple chest and abdominal injuries in the accident on August 8 last year and died at the scene, reports the Express and Star.
The inquest at Smetwick Council House heard that Mrs Rowson was riding alongside the lorry as it turned left at the junction of Burton Road and Jews Lane in Upper Gornal, near Dudley.
Motorist Desmond Quinn, of Dudley, said in evidence: "I think she was trying to get ahead of the lorry. If she had been riding a bit faster she may have made it. The lorry's manoeuvre seemed to be a smooth manoeuvre."
>>> Why are lorries responsible for so many cyclist deaths?
Eyewitness Joanne Freeman "I saw a large lorry pull forward slowly. I saw the cyclist alongside it on the left hand side. I initially thought it was a child. I saw the lorry starting to move with the cyclist just slightly ahead. I realised what was going to happen and placed my hand on the horn and left it there. I saw the front of the lorry scoop the cyclist underneath,"
Lorry driver David Dudley says he checked all six of his mirrors before pulling away, only realising that he'd hit Mrs Rowson when he "felt a bump" and other drivers alerted him.
West Midlands Police decided not to prosecute Mr Dudley. Coroner Zafar Saddique recorded a conclusion that Mrs Rowson died as a result of a road traffic collision.
Thank you for reading 20 articles this month* Join now for unlimited access
Enjoy your first month for just £1 / $1 / €1
*Read 5 free articles per month without a subscription
Join now for unlimited access
Try first month for just £1 / $1 / €1