Janssen wins Hillingdon Grand Prix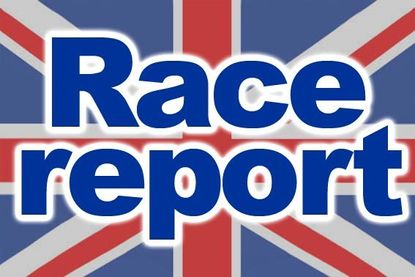 Picking up where he left off at the end of last season, Jeroen Janssen (Plowman Craven-Madison) won the opening round of British Cycling?s Elite Circuit Race Series at Hillingdon this afternoon.
The 25-year-old Dutchman who also claimed the final leg of the 2008 series in Warwick, took the victory ahead of Namibian rider Dan Craven (Rapha-Condor), with veteran Roy Chamberlain (Team Corley Cycles) the first British national home in third place.
These three riders contested the finish between themselves having escaped from the bunch with approximately 20 laps of the West London circuit remaining.
Although the preceding 30-odd miles had seen attack follow attack, this was the first escape of the day to really stick. Slowly building up a lead of over half a minute, the trio only sought to settle matters when they entered the long, tailwind assisted finish straight for the final time.
?We worked together until the last corner and I know I?m one of the quickest in the first couple of metres [of a sprint opening up],? said Janssen. ?I waited as long as possible and then went with about 400m to go. I got the gap straight away and they never closed it.?
Speaking after the finish, Janssen was quick to credit the assistance of his team.
?We were really active all race and tried to get a man in every break,? he said. ?I was feeling pretty strong when the break got away but the team did a great job behind too. If it wasn?t for the team I probably wouldn?t have won.?
40 seconds after the winner crossed the line, Halfords Bike Hut team mates Ed Clancy and Rob Hayles led-in a crash affected bunch sprint.
Earlier in the afternoon another gallop settled the women?s event ? won by Janet Birkmyre.
RESULTS
Hillingdon GP, 50miles
1. Jeroen Janssen (Plowman Craven-Madison)
2. Dan Craven (Rapha-Condor)
3. Roy Chamberlain (Team Corley Cycles)
4. Ed Clancy (Halfords Bike Hut)
5. Rob Hayles (Halfords Bike Hut)
6. Simon Gaywood (Team Corley Cycles)
Thank you for reading 10 articles this month* Join now for unlimited access
Enjoy your first month for just £1 / $1 / €1
*Read 5 free articles per month without a subscription
Join now for unlimited access
Try first month for just £1 / $1 / €1