KILLEEN TAKES SEVENTH IN OLYMPIC MTB AFTER EARLY CRASH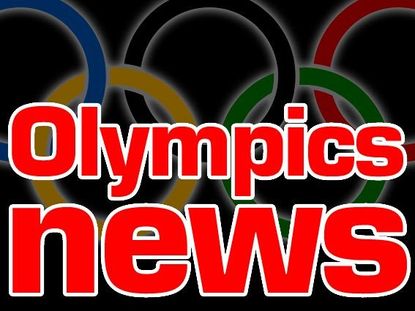 A crash in the first 300 metres of a race is the stuff of nightmares for any bike rider - and that?s exactly what happened to Liam Killeen in the Olympic MTB race on Saturday.
In a frantic start to the 35.6 kilometre event, Killeen was threading his way through to the front when he touched a wheel briefly with another rider.
It was only the slightest of crashes, but it had a snowball effect, sending him into what he called ?a bit of a gully.? and then crashing out completely.
?It was one of those things in bike racing, one minute you?re upright, the next you?re on the floor.? the Londoner said later.
?I just had a very unfortunate first 300 metres. I was trying to battle through to the front, when all the other guys are trying to do the same.?
?I guess I just touched wheels early on, went into a gully and went over the bars.?
?That wasn?t the worst thing: my bars were twisted, I had to ride to the pits, the mechanic had to work on the bike and it was just mentally a little bit frustrating.?
48th after the first lap, Killeen then gained between three and nine places per lap, moving his way up to seventh.
It was a superb performance - and one very reminiscent of Athens, where he also crashed early on but then clawed his way back into contention, finally finishing fifth. As Killeen said, a podium ride would have been possible - had he not had that nightmare start.
Riding on a course that did him no favours whatsoever, five-times national champi Oli? Beckingsale turned in a steady, incident-free ride that took him through to 12th place - although at one point he was lying 10th overall.
?I took it steady, rode at my own pace, the distance we had to do meant you almost rode one notch back.? Beckingsale said.
?I caught [Jose Antonio] Hermida [of Spain] and [Manuel] Fumic [of Germany] on that last lap, tried to get past Fumic on the switchback, cocked it up, had to get back on again and then lost them and then went back to twelfth.?
?That?s the only thing I?m a little bit annoyed about, being 10th, and dropping back to 12th. But other than that, I think it went all right.?
The race was finally won by Frenchman Julien Absalon, the 2004 Olympic champion and four times World Champion who went clear alone after two of the eight lap course.
The gap stretched inexorably as Absalon had one of his usual faultless performances on a very technical, if fairly dry course through dense woodland.
He finally finished over a minute ahead of team-mate Jean Christophe Peraud - the second time in 24 hours that France had taken gold and silver in a cycling event at Beijing.
OLYMPIC GAMES 2008: MEN'S MTB CROSS-COUNTRY
1. Julien Absalon (Fra) 35.6km in 01hr 55min 59sec
2. Jean-Christophe Peraud (Fra) at 1min 07sec
3. Nino Schurter (Swi) at 1min 53sec
4. Christophe Sauser (Swi) at 1min 55sec
5. Marco Aurelio Fontana (Ita) at 4min 00 sec
6. Christophe Soukup (Aut) at 4min 12sec
7. Liam Killeen (GB) at 4min 15sec
8. Iñaki Lejaretta (Spa) at 4min 22sec
9. Sven Nys (Bel) at 5min 01sec
10. Jose Antonio Hermida (Spa) at 5min 02sec
British
12. Oliver Beckingsale (GB) at 5min 26sec
SPITZ TAKES WOMEN'S GOLD
A bronze medallist in 2004, Germany's Sabine Spitz took the Olympic title with a dominant display in the women's cross-country mountain bike event.
Maja Wloszezowska (Poland) came in 41 seconds behind Spitz to take silver, with Russia's Irina Kalentieva securing bronze.
Several of the pre-race favourites - including defending champion Gunn-Rita Dahle Flesjaa (Norway) - did not finish the race due to mechanical problems or due to suffering with the stifling Beijing heat.
OLYMPIC GAMES 2008: WOMEN'S MTB CROSS-COUNTRY
1. Sabine Spitz (Ger) in 1hr 45min 11secs
2. Maja Wloszezowska (Pol) at 41secs
3. Irina Kalentieva (Rus) at 1min 17secs
4. Catharine Pendrel (Can) at 1min 26secs
5. Chengyuan Ren (Chi) at 2min 29secs
Swipe to scroll horizontally
OLYMPIC GAMES 2008: TRACK
Track day five in pictures
Track day five summary
Wiggins and Cav miss out in Madison
Gold for Hoy and Pendleton, silver for Kenny
Track day four in pictures
Preview: Day five at the Laoshan
Brad on Cav: He's like a schoolkid he's so up for it
Day four as it happened: Team pursuit gold and another world record
Day three summary: Gold for Romero. Pendleton, Hoy in charge in sprints. Kenny the revelation
From rower to cyclist: Romero takes an emotional gold
Brits smash world team pursuit record in round one
Tough day for the Dutch
Preview: Monday at the Laoshan
Day two in pictures
Sunday's action as it happened
Preview: Sunday at the Laoshan
Day two at the track: Summary of the action
Hoy and Edgar clean up in the Keirin
Wiggins gets pursuit gold, Burke wins bronze
Newton storms to bronze in points race
Saturday's action as it happened: Two gold, a silver and two bronze for Britain
Blog: Life in Laoshan
Day one in pictures
Brits blast to team sprint gold
Day one at the track: Summary of the action
Friday's action as it happened: Gold for team sprint trio; Wiggins, Houvenaghel and Romero well in control
Burke blasts to new individual pursuit PB
British track stars raring to go
What makes the Laoshan such a challenge
Picture special: CW takes you inside the Laoshan velodrome
Saturday's preview
Friday's preview
Can these legs make an Olympic champion?
Cavendish unlikely to ride individual pursuit
How many medals will Britain's riders win?
Swipe to scroll horizontally
Cooke and Thomas to get heroes' welcome in Wales
Positive test for cyclist at Olympic Games
Bettini chasing second Olympic gold
Romero poses nude for ad
British quartet eyeing new world record
As Olympics approach two new drugs emerge
Beijing Blog
Beijing Blog 2
Beijing Blog 3
Swipe to scroll horizontally
Picture special: Women's time trial
Cancellara wins men's time trial gold
Men's time trial reaction: Steve Cummings on his ride
Women's time trial reaction: I feel fantastic, says Pooley
Pooley wins silver in women's time trial
Cooke's secret was the skinsuit
What the papers say... about Nicole Cooke
Analysis: women's road race
Gold for Nicole Cooke in Women?s road race
Reaction: It?s a dream to win Gold, says Cooke
Women's Olympic road race picture special
Sanchez gives Spain gold in thrilling men?s road race
Who is Samuel Sanchez?
Tactical analysis: Reading the men?s Olympic road race
British riders suffer in hot and humid Olympic road race
Rebellin misses out on golden birthday
Brailsford confident ahead of women?s road race
Swipe to scroll horizontally
OLYMPIC GAMES 2008: GUIDE
Olympics cycling results>>
Cycling event schedule>>
Great Britain rider profiles>>
Cycling event guide>>
Photo gallery>>
Every British cycling medal ever won at the Olympic Games
From paupers to kings: The lottery funded revolution>>
Track results at the Worlds and Olympics 2004-2008
Thank you for reading 20 articles this month* Join now for unlimited access
Enjoy your first month for just £1 / $1 / €1
*Read 5 free articles per month without a subscription
Join now for unlimited access
Try first month for just £1 / $1 / €1