London Cycling Campaign issues tips for cycling during Thursday's tube strike
With London Underground suspended all day on Thursday, many people will take to two wheels to get to work. Find out the LCC's top tips for riding in London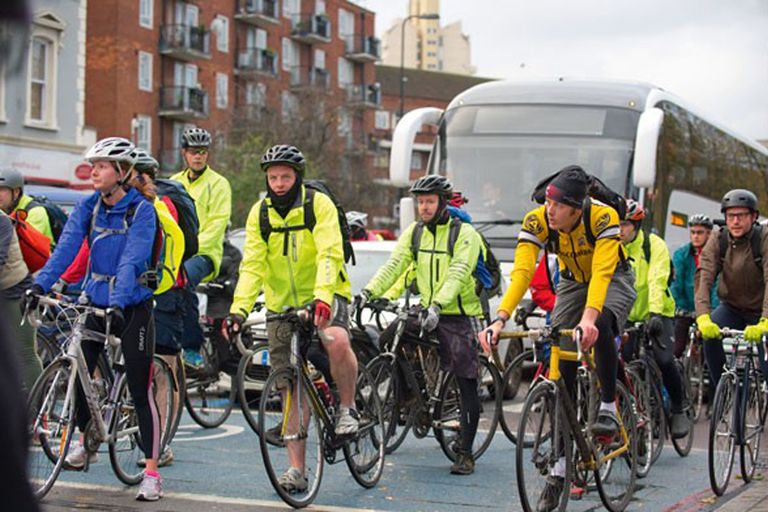 London Underground workers are undertaking industrial action between Wednesday evening and Friday morning, leaving millions of people having to find alternative ways to work.
The last time the tube workers went on strike, in July, many people took to two wheels to get around the capital, with Transport for London reporting that the number of people hiring bikes doubled on that one day.
With many of those deciding to ride to work not necessarily regular urban cyclists, the London Cycling Campaign has issued five tips, published in the Independent, for those who are thinking of pounding the pedals.
Look up a quiet cycle route avoiding main roads and junctions by using the London Cycling Campaigns' Route Planner. Often, these quiet routes can be quicker as there's no big junctions or traffic lights to slow you down.
Be extra careful near large lorries and avoid positioning yourself in a driver's blind spot. Read advice for safer cycling around lorries.
Be an assertive cyclist. You have the same right to use the streets as other road users. It's safer to ride at least a metre from the kerb or parked cars so you can avoid opening car doors, plus you're more visible to other road users, such as those pulling out from side roads or approaching from behind. (But, if you feel like you're being hassled by drivers, just let them pass until you're confident holding your position.)
Be law-abiding and considerate. Slow down and give pedestrians lots of space on shared paths, where they always have priority.
Make sure you lock your bike securely at your destination so it's still there when you want to ride home! Read the LCC guide, here.