PREBBLE SEALS RUDY PROJECT SERIES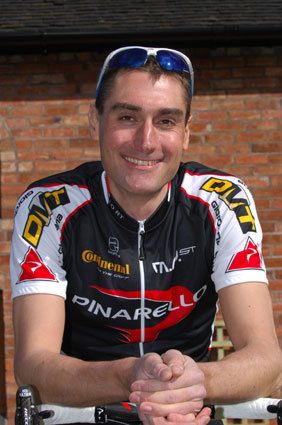 RICHARD Prebble won the final round of the RTTC-Rudy Project Series at Sutton Scotney, Hampshire, on Saturday to make sure of victory in the eight-race competition.
With his rival for the title Paul O?Mahoney choosing not to ride the last event 39-year-old Prebble already had the series in the bag, but he still put in a superb performance to hold off 21-year-old James Stewart (KFS Special Vehicles) by 45 seconds over the 21-mile course.
Prebble?s victory leaves his on 299 points - one off a perfect score - while O?Mahoney retains second spot. Espoir Simon Baxter (Adept Precision RT) took sixth spot on the day to move up to third overall as well as top espoir, while under-23 rival Nathan Simmons (Kings Lynn CC) was ninth at Sutton Scotney and finishes the series fourth in the senior event.
Despite not riding the final round, GS Strada?s Julia Shaw holds on to victory in the women?s event by two points from Edinburgh RC?s Pippa Handley, who covered the course on Saturday in 53-27 to win by almost three and a half minutes from Shaw?s team-mate Laura Bissell, who finishes third overall, four points further back.
See this week?s Cycling Weekly for more on the RTTC-Rudy Project Series.
RTTC-Rudy Project Series (round eight, Sutton Scotney, Hants, 21 miles).-
1 Richard Prebble (Pinarello RT) 47-08
2 James Stewart (KFS Special Vehicles)47-53
3 George Richardson (Team Kona UK) 48-35
Espoirs.- James Stewart. Women.- Pippa Handley (Edinburgh RC) 53-27.
Thank you for reading 10 articles this month* Join now for unlimited access
Enjoy your first month for just £1 / $1 / €1
*Read 5 free articles per month without a subscription
Join now for unlimited access
Try first month for just £1 / $1 / €1
Snowdon Sports is a long-established independent sports news agency, which supplies editorial to a range of media outlets - such as Cycling Weekly - as well as sports governing bodies. Snowdon Sports often covers results at Cycling Time Trials events in the UK and has long been a source of information and imagery to Cycling Weekly.