RIIS STRIPPED OF TOUR TITLE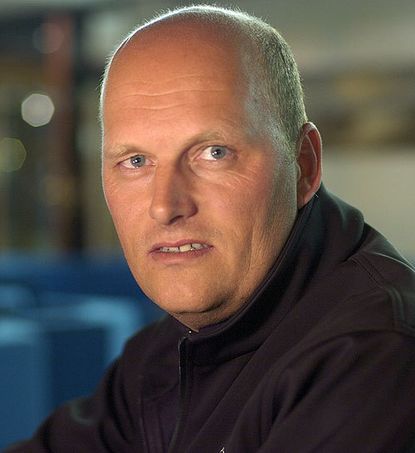 The Tour de France?s decision to erase Bjarne Riis? name from the record books is the thin end of a very fat wedge and must be approached with extreme caution.
Following the Dane?s admission that he won the 1996 Tour while using drugs, the race?s director Christian Prudhomme announced that he would not be welcome at this year?s event. In London on Tuesday he downgraded his rhetoric to say that Riis was not ?worthy? of the Tour de France.
He confirmed that Riis would not be listed as the winner of the 1996 race in the Tour?s official literature. He also said that the Tour would be following up Riis? invitation to collect his yellow jersey.
It is logical that the 1996 race should have no winner. There?s very little point looking down the final classification for a worthy victor. The next three riders are Jan Ullrich, Richard Virenque and Laurent Dufaux. Ullrich is up to his neck in the Operacion Puerto investigation. Virenque and Dufaux were part of the 1998 Festina scandal and later ? in Virenque?s case, much later ? admitted using EPO.
The Tour is hardly likely to say: ?All hail Peter Luttenberger, the 1996 Tour champion.?
But scratching Riis? name off the roll of honour sets a precedent. Should his stage win at Hautacam also be retracted?
What about Erik Zabel, who admitted using EPO in 1996? Should he be stripped of the green jersey he won that year? Or Richard Virenque? He admitted using EPO, what about his king of the mountains titles?
It seems Prudhomme has started a ball rolling that he may not have the power to stop.
The decision to strip Riis of his title is not wrong but the consequences are far-reaching and, in the desire for a strong public reaction to the Dane?s confession, the Tour have been hasty. Watching Prudhomme struggle to answer whether Zabel and others would have their results erased was distinctly uncomfortable. He didn?t have an answer.
Thank you for reading 10 articles this month* Join now for unlimited access
Enjoy your first month for just £1 / $1 / €1
*Read 5 free articles per month without a subscription
Join now for unlimited access
Try first month for just £1 / $1 / €1
Sports journalist Lionel Birnie has written professionally for Sunday Times, Procycling and of course Cycling Weekly. He is also an author, publisher, and co-founder of The Cycling Podcast. His first experience covering the Tour de France came in 1999, and he has presented The Cycling Podcast with Richard Moore and Daniel Friebe since 2013. He founded Peloton Publishing in 2010 and has ghostwritten and published the autobiography of Sean Kelly, as well as a number of other sports icons.