Rob Hayles chosen to pilot human powered vehicle record attempt
Olympic silver medallist, Rob Hayles, is one of three riders who will head to Nevada with the University of Liverpool to attempt to break the world record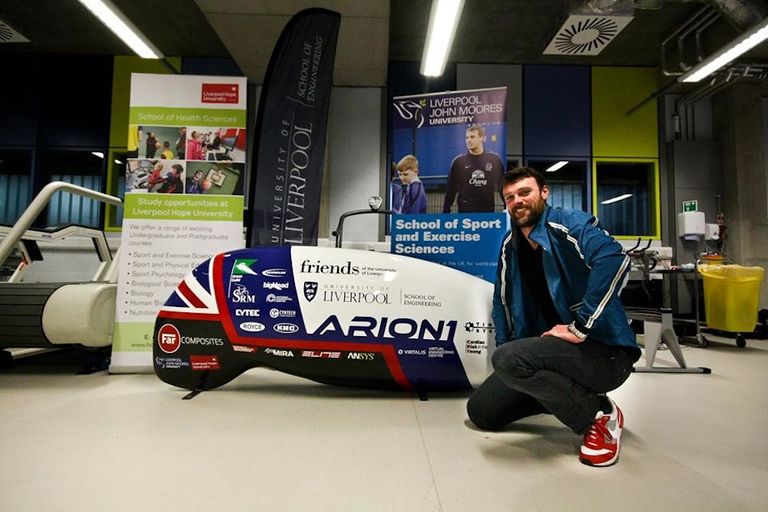 Olympic silver medallist Rob Hayles is among the riders chosen to pilot an attempt to break the human powered vehicle world record in September.
Hayles, 42, joins Ken Buckley and Natasha Morrison as the three candidates for the University of Liverpool's record attempt in ARION1 when they head to Nevada.
The speed that Hayles or Buckley will have to reach to break the record in Battle Mountain s 83.14mph, with the women's record standing at 75.69mph.
Hayles said: "I am delighted to be chosen as one of the riders. The testing was rigorous and I can't wait to start putting into practice the specialist training needed to top the current 83.13mph record when we compete in the Nevada desert in September."
The team behind ARION1 claim their machine is 35 times more aerodynamic than a regular pedal bike, with Hayles and Buckley expected to generate 850 watts of power after 4.5 miles of acceleration.
Patrick Harper, lead ergonomics engineer and commercial manager of the University's Velocipede Team (ULV Team), said: "Our pilots were the fittest riders and they just stood out from the rest in terms of how committed they sounded.
"Everything feels like it is falling into place. We've spent a long time planning the project, putting the structure in place and testing for the best riders. Now it's time to go and break some records!"