Santander set to replace Barclays as 'Boris Bike' title sponsor
The London cycle hire scheme is set for a change of colour, with Santander UK reportedly willing to pay £50m to replace Barclays as title sponsor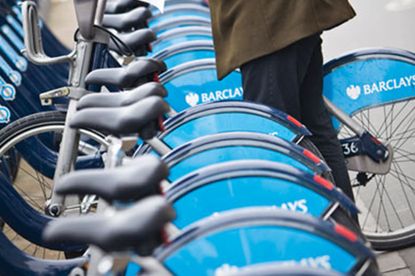 Santander UK is reportedly in line to replace Barclays as the title sponsor of the London cycle hire scheme.
According to Sky News, the bank, who sponsor a number of sportsmen and women, are ready to pay £50m for the right to sponsor the scheme, beating off competition from Coca-Cola.
The deal reportedly stands at £7.5m a year for seven years, with the so-called 'Boris Bike' changing from Barclays blue to Santander red.
Graeme Craig, Transport for London's director of commercial development, told Sky: "We are currently going through the final stages of the contractual process to appoint the new sponsor of London's Cycle Hire scheme, and will announce it in due course.
"We're at a really exciting point in the evolution of Cycle Hire, including record numbers of users in 2014.
"The new sponsor will have the exceptional opportunity to be entwined within the fabric of London and help us deliver the scheme further to get even more people on to two wheels."
Thank you for reading 20 articles this month* Join now for unlimited access
Enjoy your first month for just £1 / $1 / €1
*Read 5 free articles per month without a subscription
Join now for unlimited access
Try first month for just £1 / $1 / €1