Saxo Bank ditches anti-doping programme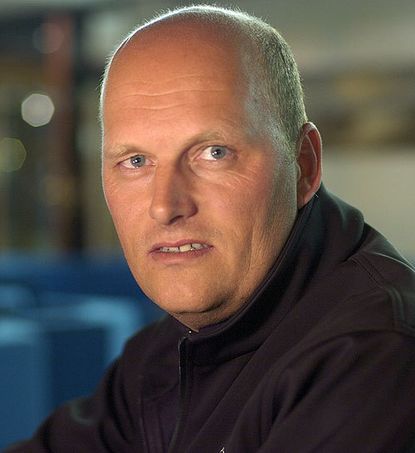 The Saxo Bank team owned and managed by former Tour de France winner Bjarne Riis has announced that it is to end its independent anti-doping programme run by Dr Ramsus Damsgaard.
The Danish team cites the Union Cycliste Internationale's (UCI) 'biological passport' scheme as the reason - saying that tests were being unnecessarily duplicated.
"The UCI has set a standard which means that we would simply be doubling up," Saxo Bank's Bryan Nygaard said to Danish paper Jyllands-Posten.
However, there seems to be more to the scrapping of the scheme. According to a report from news agency AFP, anti-doping expert Damsgaard has fallen out with Dr Bo Belhage, the head of a Copenhagen hospital where some of the testing took place. Belhage is said to be unhappy with the level of transparency of the results.
The team's internal anti-doping programme was launched in a fanfare in November 2006, when the squad was called CSC. The scheme was over-seen by Damsgaard and came in the wake of the team's star rider, Ivan Basso, being implicated in the Operacion Puerto organised doping scandal in Madrid, Spain.
"Our ambition is to be pioneers in the work against doping, so we are very proud to initiate this programme," said Riis at the time of the programme's launch.
"We have worked closely with Rasmus Damsgaard to develop the programme and we think it gives us a unique possibility to do something for the future of cycling and maybe sport in general.
"I have no qualms about submitting our riders to the most rigorous tests out there, because we want cycling sport to be a clean sport. I have faith in the fact that our riders have the right attitude and I would like for them to be able to show this to the world."
So, what's changed? Do the UCI's tests really replace an in-house scheme devised to shout 'we're doing all we can to prevent our riders from doping'?
It's an odd move for a squad who have continued to suffer from the fall-out of doping investigations.
Information technology company CSC withdrew its sponsorship of the team at the end of 2008, stating that it no longer wanted to be associated with a sport tainted by drug taking.
Riis himself admitted in May 2007 to taking banned blood booster EPO during his cycling career, including the year he won the Tour de France (1996). His statement came after former Telekom team-mates Erik Zabel and Rolf Aldag made similar admissions to taking EPO in the 1990s.
In September last year, the team's Frank Schleck came under scrutiny after it was discovered he made a sizeable payment to the doctor at the centre of Operacion Puerto, Dr Eufemiano Fuentes. He was subsequently cleared, and maintains that the payment was for training advice.
Unrelated to doping issues, the team lost secondary sponsor IT Factory in December, after the company was forced to declare bankruptcy due to its chief executive embezzling £57million from the firm. Which shows the brittle nature of sports sponsorship in the current economic climate.
Surely a squad with such a chequered history, and with a backdrop of the reputation of the sport in tatters, needs to carry on showing the world - fans and sponsors alike - that it is doing all it can to stop riders taking banned substances.
RELATED LINKS
UCI announces details of biological passport scheme
Team CSC launches in-house anti-doping programme
rank Schleck under Puerto suspicion after police raid
Riis: "I took EPO"
Thank you for reading 20 articles this month* Join now for unlimited access
Enjoy your first month for just £1 / $1 / €1
*Read 5 free articles per month without a subscription
Join now for unlimited access
Try first month for just £1 / $1 / €1