Trustees to decide between cycling park or a new stadium for Ebbsfleet United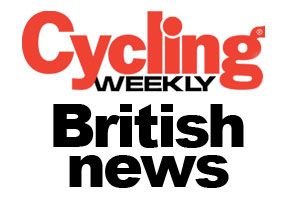 Plans for A2 Activity Park in Gravesend, Kent, a huge multi-discipline community cycling and running park three times the size of the Olympic Velopark in Hackney – may never get off the drawing board if a late proposal from Ebbsfleet United to build a football stadium there is approved instead.
The 46-hectare facility - the Olympic Velopark site is 14 hectares - will cater for both leisure and competitive cycling. It is to include 2.8-kilometre road circuit, incorporating four smaller loops, mountain bike trails, a BMX track, skate park, footpaths and equestrian route.
A pavilion will house a café/restaurant, a British Cycling training centre, gym, meeting rooms and multi-use space for dance, education and music.
Laurence Tricker, the A2 Activity Park Project Manager for Kent County Council, remains hopeful that the trustees, the Colyer-Fergusson Charitable Trust, will favour the plans for the much needed community activity park over the football stadium.
"Planning application has been put forward with recommendation for approval. I believe we've got a good chance," said Tricker.
Over the years, the trustees have awarded many grants… "to honour his passion for preserving beautiful country churches; to promote musical and academic excellence to reflect his strong commitment to the local communities of Kent."
The trustees are meeting next Tuesday, August 18 to discuss the proposals.The location of the A2 Activity Centre is on land made vacant by the recently completed A2 widening scheme between Peppers Hill and Marling Cross junctions.
NB: The Colyer-Fergusson Charitable Trust (http://www.cfct.org.uk/) was founded in 1969 by Sir James Herbert Colyer-Fergusson, who once lived in Ightham Mote, a famous moated medieval manor house in Kent.
Thank you for reading 5 articles this month* Join now for unlimited access
Enjoy your first month for just £1 / $1 / €1
*Read 5 free articles per month without a subscription
Join now for unlimited access
Try first month for just £1 / $1 / €1
Keith Bingham joined the Cycling Weekly team in the summer of 1971, and retired in 2011. During his time, he covered numerous Tours de France, Milk Races and everything in-between. He was well known for his long-running 'Bikewatch' column, and played a pivotal role in fighting for the future of once at-threat cycling venues such as Hog Hill and Herne Hill Velodrome.