York Council makes loss on Tour de France 2014 Grand Depart
Figures leaked to the York Press reveal that York Council overspent by £60,000 when planning the Tour de France, while losing money on other events.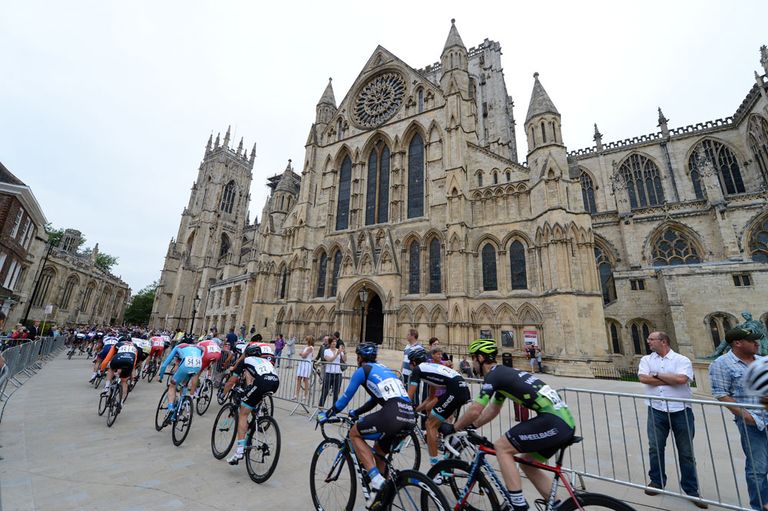 (Image credit: Andy Jones)
The Tour de France Grand Départ in Yorkshire was seen by many people as an overwhelming success, but figures revealed in the York Press show the council's finances did not add up.
York Council is likely to have overspent by £60,000, according the Press, with thousands of pounds being lost elsewhere over the Tour weekend.
A leaked internal paper shows the 'Grand Départy' event, headlined by opera singer Russell Watson at the city's Huntington Stadium, cost £206,000 to stage, but only brought in £19,000 – a loss of £187,000.
Elsewhere, council-owned campsites lost £33,000 and the council received a larger than expected bill for stewards, medical support and safety barriers.
York Council's communities director Sally Burns defended the overspending, claiming the £60,000 overspend was covered by the existing events budget.
"We're already seeing the economic impact of this extraordinary event," she said. "The weekend saw an estimated 100,000 people celebrating le Tour in York, not to mention those who came from far and wide to witness and be part of the fantastic 100 days cultural festival here in the city and across the region."
York is set to play a major role in the new Tour of Yorkshire, which is set to pass through the county between May 1-3, having been given a UCI 2.1 ranking.
But the Labour-run council were criticised by opponents for their handling of the Tour de France decision-making, as they made a loss despite the event bringing in £150m across the county.
"There are serious questions to be asked as to how the council lost money on the Tour de France," said Keith Aspden, the Liberal Democrat leader.
"We argued all along that Labour needed to produce a proper public business case backed-up with detailed financial plans for these events.
"Despite the mistakes made by the Labour run council, I am pleased that overall the Tour de France has had a positive impact on York businesses and the wider Yorkshire economy."
Source: York Press
CW takes a closer look at the new, three-day stage race that will take place on these shores in May
God's own county hosts a Tour de France Grand Départ to remember