Yorkshire's Tour of beauty
God's own county hosts a Tour de France Grand Départ to remember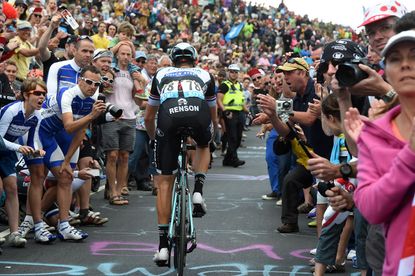 Occasionally there are sporting events that transcend sport, capturing the hearts and minds of the public to win national recognition.
The Tour de France Grand Départ in Yorkshire managed such a feat. It did it with ease, a brilliant showcase for the host counties, this country and cycling, not just on a national scale but to a worldwide audience.
As a spectacle, it really couldn't have been any better. Expectations were sky high, but Yorkshire somehow exceeded these, putting on the greatest opening weekend in the history of the Tour.
There was tough opposition for coverage from the Wimbledon tennis finals and the British Grand Prix, but even these sporting institutions bore no comparison to events in Yorkshire.
The country's three most popular royals, the Prime Minister and his deputy — that's not a bad line-up of celebs to start the race and rightful recognition of the importance of the Tour's visit.
Nobody had ever seen crowds like this at any sports event anywhere. The statistics were staggering: 2.5 million spectators overall, 60,000 on Holme Moss — that basically equates to people absolutely everywhere, up to 30-deep in places. At one point, I was counting fans arriving in Harrogate at 50 per minute.
What a weekend. I feel proud just to have been there, to have been part of something so very special.
Robert Garbutt is editor of Cycling Weekly
Thank you for reading 20 articles this month* Join now for unlimited access
Enjoy your first month for just £1 / $1 / €1
*Read 5 free articles per month without a subscription
Join now for unlimited access
Try first month for just £1 / $1 / €1