Tour of Yorkshire stage race date confirmed for 2015
Inaugural three-stage ASO race in Yorkshire confirmed for May 2015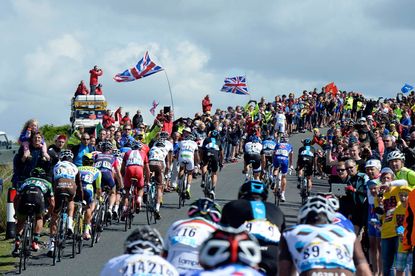 (Image credit: Graham Watson)
The Amaury Sports Organisations' new three-stage race in Yorkshire will take place between 1-3 May 2015, after being confirmed on next year's UCI calendar.
The Tour of Yorkshire will be co-organised by Welcome to Yorkshire, after they successfully staged the Grand Depart of the 2014 Tour de France.
The race was originally announced back in July before the start of the Tour, but has only just been confirmed by the UCI and will receive a 2.1 ranking, the same as races like the Tour of Algarve and the Tour of the Mediterranean. The Tour of Britain had a 2.1 ranking until 2014 when it was raised by the UCI.
The race will also run a women's event and a sportive alongside it, though more details are to be confirmed about all the events later in 2014.
Chief executive of Welcome to Yorkshire, Gary Verity, commented on the announcement saying: "This new official international cycle race heralds the start of a world-class event for Yorkshire that we want to see grow over the coming years to become known the world over.
"We already have a huge amount of interest thanks to the Yorkshire Grand Départ, which captured the imagination of millions of people globally – and the Tour de Yorkshire will be a fitting legacy. We're confident that come May, we'll deliver something very special."
Thank you for reading 20 articles this month* Join now for unlimited access
Enjoy your first month for just £1 / $1 / €1
*Read 5 free articles per month without a subscription
Join now for unlimited access
Try first month for just £1 / $1 / €1