You can help get the CiCLE Classic on television next year
Britain's longest-standing international one-day race aiming to raise £15,000 within a month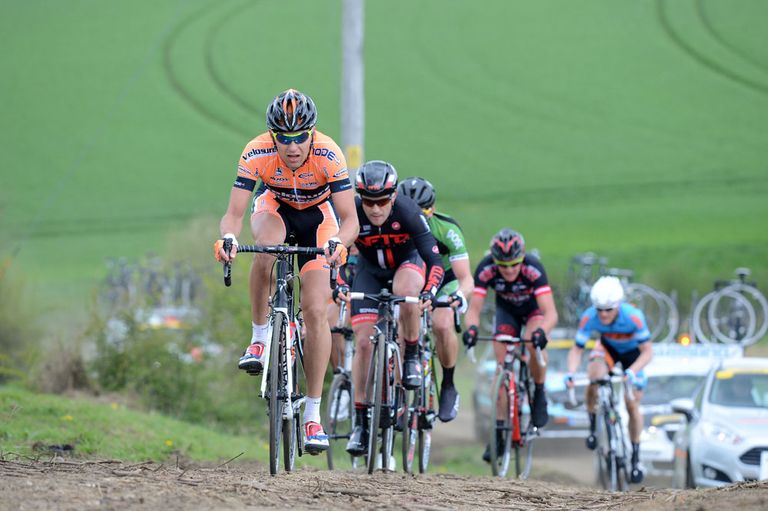 (Image credit: Andy Jones)
Britain's longest-standing international one-day race, the Rutland-Melton CiCLE Classic, is attempting to raise £15,000 via crowdfunding website JustGiving to get next year's race on television.
Famed for its spectacular scenery and numerous off-road sections – CW previously described the rain-affected 2012 edition as "harder than Paris-Roubaix" – the event is widely-regarded as one of the best on the domestic calendar.
Aware of this popularity, race director Colin Clews is seeking to raise enough money to get a 60-minute highlight package of next year's race (April 24) aired on ITV4 and Eurosport.
"Getting on TV would allow us to make a big breakthrough," Clews told Cycling Weekly. "It would allow more people a chance of seeing the race, and also give us an opportunity to get more sponsors involved in the event."
Clews attempted to get the 2015 edition – won by NFTO's Steele von Hoff – on television, but funding attempts fell short.
However, 2016's race looks set to contain the strongest field ever, as changes to UCI rules allow him to invite three UCI ProContinental (second division) teams to the event.
"One Pro Cycling will be riding, and I've contacted some Dutch and Belgian squads to see if they would like to ride," Clews added.
"It means we can increase the quality of the race while being able to still invite those UCI Continental [third division] squads who have supported the race in the past."
The CiCLE Classic's JustGiving crowdfunding page can be visited here; donations can be made for the next 30 days.