Pressure on London mayor after 16th cyclist killed in capital this year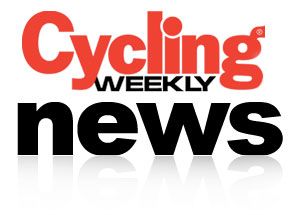 Pressure is mounting on Mayor of London Boris Johnson to urgently adopt a new road safety strategy after Friday saw the 16th cyclist killed on London roads this year.
Eleanor Carey, 22 from Guernsey, died on Friday after colliding with a lorry at the junction of Abbey Street and Tower Bridge Road - a noted accident blackspot for cyclists.
London Cycling Campaign (LCC) has called for Johnson to adopt the 'Vision Zero' scheme pioneered in Sweden, according to the Evening Standard today.
"Tower Bridge Road is a busy road," LCC spokesperson Mike Cavenett told the Standard. "When you ask people to share space with fast-moving vehicles this is what happens. The question is why are there so many cycling casualties full-stop. Sweden has a zero-fatality policy, this is where London should be heading. The number of deaths is unacceptable."
Transport for London are currently undertaking a widescale review of London's road network to formulate a plan to increase cyclists' safety in the capital.
In October, Min Joo Lee was killed after being hit by a lorry near King's Cross Station at another known blackspot.
In late November, a report on Britain's road infrastructure and cyclist safety commissioned by the Department for Transport concluded that several areas could be greatly improved to increase safety of cyclists, not least reducing the speed of motor vehicles in key areas.
According to LCC, large lorries are involved in over half of cyclist fatalities in London despite only making up five per cent of the total traffic volume.
LCC has organised a petition calling for improved large vehicle dirver training via its No More Lethal Lorries initiative.
On Wednesday, the London Assembly will discuss a motion put forward by Jenny Jones (Green Party) and Val Shawcross (Labour) to scrutinise cyclist accident blackspots and propose redesigning the road infrastructure in these areas. The motion was proposed before Carey's death.
Related links
Reduce road speed to increase cycle safety, finds government report
Ghost bike for Deep Lee
External link