Now Ribble lets you customise your colour scheme as well as your spec
New colour configurator lets you choose from eight different colours across Ribble's most popular carbon frames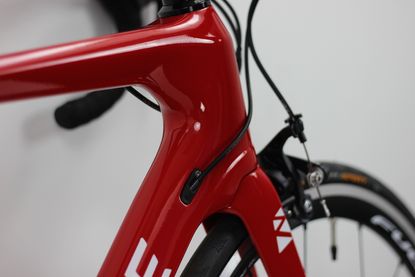 Ribble has announced that you can now choose your own colour scheme for its bikes. Custom colour schemes are available on the brand's best selling carbon bikes: the Ribble Aero 883 and Aero 883 Disc, the Ribble SL and the Ribble R872, which was selected for our Editor's Choice awards last year.
Ribble offers a range of different single colours. You can also get a colour-to-colour fade or a black-to-colour gradient. You can choose white or black Ribble logos and decals to match your preferred colour scheme.
There's a range of eight different colours across the three different painting styles. The colour configurator lets you see what your planned colour scheme will look like, before you proceed to the spec chooser and finally press the button to order your custom machine. You can find the custom colour selector app here (opens in new tab) if you fancy a play.
According to Matt Lawson, Chief Digital Officer for Ribble Cycles: "Historically, Ribble were known for their custom, made to measure steel bikes, in which customers could choose their paint scheme. We still have some of the fun, quirky designs knocking around HQ!
"But customisation is something we've always prided ourselves on. We've always allowed customers to build their dream bikes, so bringing customisation of colour back was a no-brainer, allowing our Ribble riders to put their personality into their bikes too."
>>> Ribble bikes: which model is right for you?
Choose a custom colour scheme and Ribble says that it will hand paint your bike in the UK and build it within 21 days of your order. It charges £299 for the service.
Thank you for reading 5 articles this month* Join now for unlimited access
Enjoy your first month for just £1 / $1 / €1
*Read 5 free articles per month without a subscription
Join now for unlimited access
Try first month for just £1 / $1 / €1