Tour of Lancashire set to return in 2015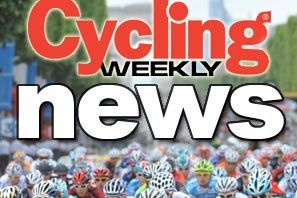 The Tour of Lancashire looks set to return in 2015 after a 16 year absence.
British Cycling is in negotiations to deliver a multi-day road race event to take place across Lancashire next year as a possible addition to the Spring Cup, the first section of the newly re-branded Elite Road Series of domestic road races and former Premier Calendar.
"We'd love to [bring it back]," Jonny Clay, British Cycling's cycle sport and membership director, told CW. "There have been some quite advanced discussions about it.
"We were talking to three areas of Lancashire
who were very keen but we were unable to do it for 2014. We're optimistic for 2015 onwards."
With an organising committee that included former British Cycling president and current head of the UCI Brian Cookson, the last time a Tour of Lancashire took place was in 1999.
Clay added that the resurrection of the event was part of a broader project to grow the national road race series from it's current nine events.
"We need some more spring time events," he said.
"We're working on two or three [new events], and we want to get another one or two into that spring area for 2015."
Related links
British Cycling's Elite Road Series increases to nine events for 2014