Pendleton and Varnish out of team sprint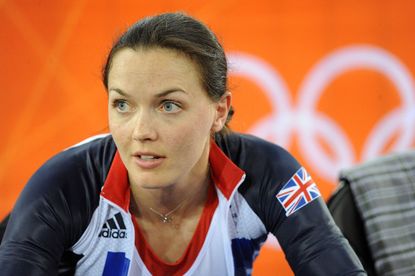 Victoria Pendleton and Jessica Varnish are out of the women's team sprint gold after the commissaires ruled they made an irregular change in their semi-final run.
The ruling sees them relegated to second place in their race which means they are out of the competition.
The pair had ridden themselves in to the gold medal final with a time of 32.567 seconds in the semi-final. Only China were faster in 32.422 as the pair set two successive world records.
China will ride for gold against Germany while Australia will race for bronze against the Ukraine who lost to Great Britain in their semi-final ride.
The UCI rules state:
A team shall be relegated to the last place in the stage of the competition if one of the following infringements has been committed:
1) if a rider draws away by more than 15 metres before the end of the lap that he is to lead
2) if a rider does not draw away by more than 15 metres after the end of the lap that he was supposed to lead
3) if one rider pushes another.
Pendleton will return for the keirin and women's sprint, sadly that's the end of Jess Varnishes Olympics.
In the men's team sprint Great Britain qualified fastest, despite a slip by Philip Hindes coming out of the gate forcing a restart.
Thank you for reading 5 articles this month* Join now for unlimited access
Enjoy your first month for just £1 / $1 / €1
*Read 5 free articles per month without a subscription
Join now for unlimited access
Try first month for just £1 / $1 / €1