Shaw happy with preparations ahead of Sunday's BTTC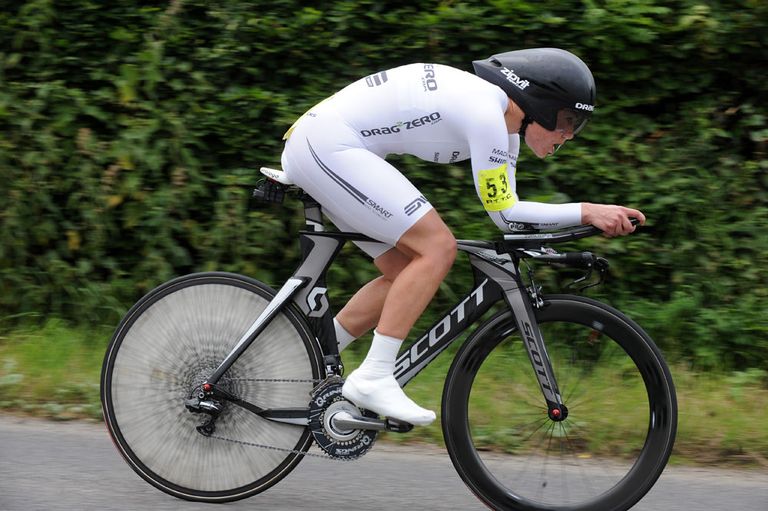 Multiple National 10, 25 and 50-mile champion Julia Shaw isn't getting complacent ahead of Sunday's British Time Trial Championships in Cambridgeshire.
With Emma Pooley not defending her title, Shaw (www.drag2zero.com) is one of the big favourites for the crown.
And although she admits that her preparations have been good, she's fully aware the race hasn't been won yet.
"My numbers are in the right place and my form recently has been good, but with time trialling you can turn up on the day and not have that little extra you hope for," she told Cycling Weekly.
"Also, you can never underestimate the competition. I've raced against Sarah (Storey) in the early part of the year, and people like Wendy (Houvenaghel) recently, but they've also been racing elsewhere so you don't really know their form.
"Then there are the likes of Emma Trott and Rebecca Romero, who I've not come up against much this year. There's more than enough people there to make it hard for me," she added.
On the way to another 10 title in May
Objective in sight
Shaw has visited the course in Sawtry recently, and feels that is more technical than difficult.
Her big worry, it seems, is the weather.
"The forecast says the conditions could be changeable, and people know how easily punctures occur and how much harder cornering is if you get caught in the rain," Shaw added.
Victory on Sunday would bookend a good week for Shaw having been listed in one of three spots on British Cycling's long list for the World Championships TT in Copenhagen - her main objective for 2011.
"I've been speaking to the coaches recently and the selection has been looking likelier since last week, but I still have to race well on Sunday.
"Having the experience from the Commonwealth Games last year will help for such a big event like the World Championships. It's quite a step up but I managed it in 2010 and the shorter distance to travel and environment should make it less hassling for Copenhagen."
Related links
Thomas misses national TT champs