Torrential rain affects weekend time trials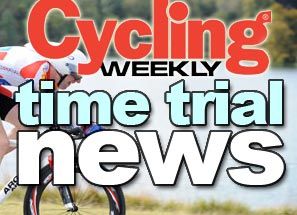 Torrential downpours across the country wreaked havoc in the UK time trialling scene, with many organisers choosing to cancel their events rather than risk incidents.
Among those events cancelled were the Colchester Rovers 50 at Great Bromley in Essex, where organiser Tony Asplin cited extensive surface water on the E7/50 course and the risk of hidden pot-holes as a factor in his decision.
The Ogmore Valley Wheelers 25 in Wales was also called off, as was the Hampshire RC 10 at Greatham and the VTTA Notts and East Midlands 25 at Long Bennington in Lincolnshire on Saturday.
Of the events which did go ahead, there were some close battles between rivals across the country.
Drag2Zero.com rider Jeff Jones won the Bath CC 10 in the Ashton Keynes bypass in Wiltshire, beating event organiser and rival Rob Pears into second spot by seven seconds, while fellow vet Jon Wynn (Northovers VT) took third, another 19 seconds off the pace.
In Northumberland, Berwick Wheelers were celebrating a one-two in the Northumbria Police CC 10 at Three Horse Shoes near Blyth.
Harry Armstrong took the win with 21-01, while Chris Isats clocked 21-40 to push GS Metro's Andy Fuller into third spot by ten seconds.
And on Merseyside, Dan Evans (Rhos on Sea CC) won the Leigh Premier RC 10 on the Rainford bypass with 21-02, beating the next best rider, Mark Turnbull of the promoting club, by 16 seconds.
And in Bedfordshire, Robert Moore (London Phoenix CC) clocked 33-18 to win the Team Milton Keynes 15 at Marston Moretaine, beating Michael Broadwith (Shorter Rochford RT) by 14 seconds.
And in Oxfordshire, Harry Bulstrode (Contre La Montre) and Jon Simpkins (Drag2Zero.com) tied for the win in the West London CA 10 at Eynsham, both clocking 20-10 for the course, while Justyn Cannon (RAF CC) was just three seconds slower in third.
Philip Graves (Clifton CC) managed a time of 53:05 to take victory in the Birdwell Wheelers time trial in Hatfield Woodhouse, getting the better of Team Swift's Alastair Wareham by seven seconds, while Kevin Dawson of Strategic Lions was third with exactly 54:00.
On one of the fastest courses in the country, Simon Bridge of Manchester Wheelers took first place in the 10-mile Hull Thursday RC at South Cave in East Yorkshire. Bridge clocked a time of 19:29 despite strong winds making conditions difficult.
Related links
British time trial news section
Thank you for reading 10 articles this month* Join now for unlimited access
Enjoy your first month for just £1 / $1 / €1
*Read 5 free articles per month without a subscription
Join now for unlimited access
Try first month for just £1 / $1 / €1
Snowdon Sports is a long-established independent sports news agency, which supplies editorial to a range of media outlets - such as Cycling Weekly - as well as sports governing bodies. Snowdon Sports often covers results at Cycling Time Trials events in the UK and has long been a source of information and imagery to Cycling Weekly.