Brilliant Tour of Britain is proof of bike revolution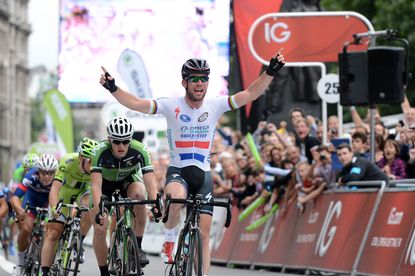 It was packed - last week's Tour of Britain was a sell-out success. Everybody agrees the 10th anniversary edition of our national tour was the best yet. Huge crowds, top riders, good racing, what was not to like?
Wiggo in the leader's gold 'yellow' jersey and a hat-trick of stage wins from Cav, it's been quite a week for British cycling. The hysteria may not have reached the fever pitch of last summer's Olympics, but it went pretty close.
The modern version of our national tour has come a long way in the last few years. Absolutely nobody turned up to see Cavendish win the prologue in Crystal Palace Park back in 2007. I moaned that there were more people watching Punch and Judy shows than the Tour of Britain.
That seems like a different lifetime now. Last Sunday wasn't just about bike racing, it was a national celebration. This was London 2012 revisited.
The men selling union flags and whistles were doing a roaring trade at the roadside. Everyone wanted to show their support, not that you had much chance of getting a glimpse of the action with the crowds packed 10-deep around much of the circuit.
Much has been written about the Tour de France Grand Départ weekend in Yorkshire next summer but the stage three finish in London on the Monday is likely to be the busiest of the event.
Now London's tourism chiefs say that the capital needs bike races - it's good for the economy! That's just how far we've come.
Robert Garbutt is editor of Cycling Weekly
Thank you for reading 10 articles this month* Join now for unlimited access
Enjoy your first month for just £1 / $1 / €1
*Read 5 free articles per month without a subscription
Join now for unlimited access
Try first month for just £1 / $1 / €1