Bontrager FXL Road review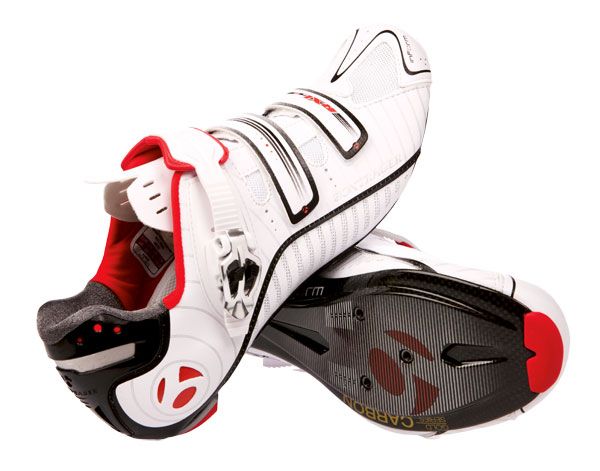 The adjusters evenly distribute pressure across the foot while the ratchet and cleverly designed tongue hold the shoe snug. Budget won't stretch this far? Try the RL (£129.99). Also available in black. www.bontrager.com
For
+

Mouldable footbed

+

Comfortable

+
Wider-fitting than the majority of European shoes, the RXL comes with the heat-mouldable inForm footbed.
Once you've 'cooked' the arch supports, hurriedly reassembled the shoes and put them on within 45 seconds, you're left with a bespoke footbed that is every bit as comfortable as you'd imagine.
The finish and detailing are superb and the race-stiff Gold Series sole is topped off with an alignment grid that makes initial cleat set-up a doddle.