Northwave Sonic SRS review
Northwave Sonic SRS road shoe hitting the shelves at £99.99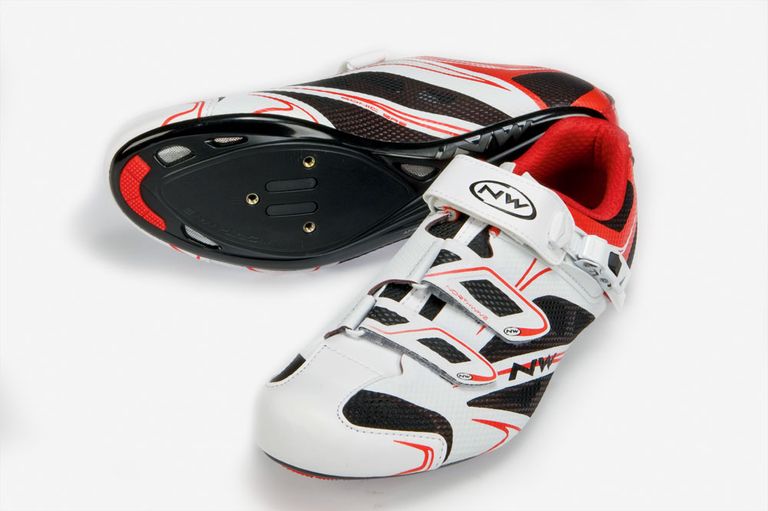 The bumper pads for walking aren't replaceable but have worn well so far and work well. Airflow throughout the shoe is excellent with five vents in the sole and generous mesh areas on the upper.
Malleable, soft leather and a reasonably wide fit made these shoes very comfortable from the off.
The heel cups are snug and eliminate any rub or slippage, even when pushing hard out of the saddle.
Strong Velcro straps and a secure ratchet mean you can pull them up super-tight and the sole's blend of carbon and resin is just on the right side of stiff.