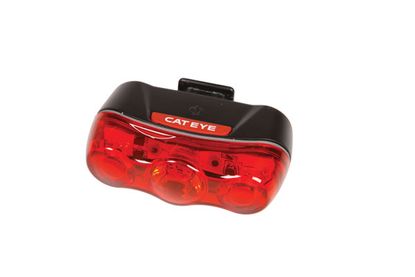 The Rapid 3 is an awesome light option - so good that if you're a Fizik saddle user, it's a must-buy, I'd say.
Reasons to buy
+

Great light

+

Perfect place to mount using the Fizik clip
Where the Take (above) fails, the Rapid 3 light is a storming success.
Based on the venerable Cateye Rapid 3, the Fizik mount, in effect, costs a fiver (the regular light comes in at £19.99).
With its purpose-made clip, the Rapid is placed right behind and just below the saddle, meaning it's well exposed to attract attention.
It's unobtrusive and you can still use a regular saddle pack, so I can't find a downside.
Thank you for reading 5 articles this month* Join now for unlimited access
Enjoy your first month for just £1 / $1 / €1
*Read 5 free articles per month without a subscription
Join now for unlimited access
Try first month for just £1 / $1 / €1